Innovative Water Care (Lonza)
CX User testing for a POP display and accompanying digital experience.
Overview & My Role
I was brought in midstream as a UX consultant to clarify user barriers and help decrease errors on an already live site called HTH123. This microsite was targeted at pool owners perusing the shelves at an in-store display (as can be found in retail stores such as Walmart). Shelf talkers advertised "Here To Help 123", a 3 step system to aid the user in understanding the different steps of balancing the pH of a pool and solving pool issues. These POP displays showed the user how to access the microsite. The idea was that the user would scan a product (the actual product, not a label), which would pull up useful information just in time for the user to make an informed decision on product type and amounts needed based on factors like pool volume and specific water balance issue.
I worked with a PM, a Group Creative Director, a Director of Commerce Strategy, and an Art Director. This was a quick turn; the team held a kickoff and follow up meetings. I gathered information, asked questions to help decide next steps, and came up with some hypotheses. I determined that user tests would best aid the team in understanding and confirming what these user barriers were. For the user tests, I worked both alone and with a strategy intern when available.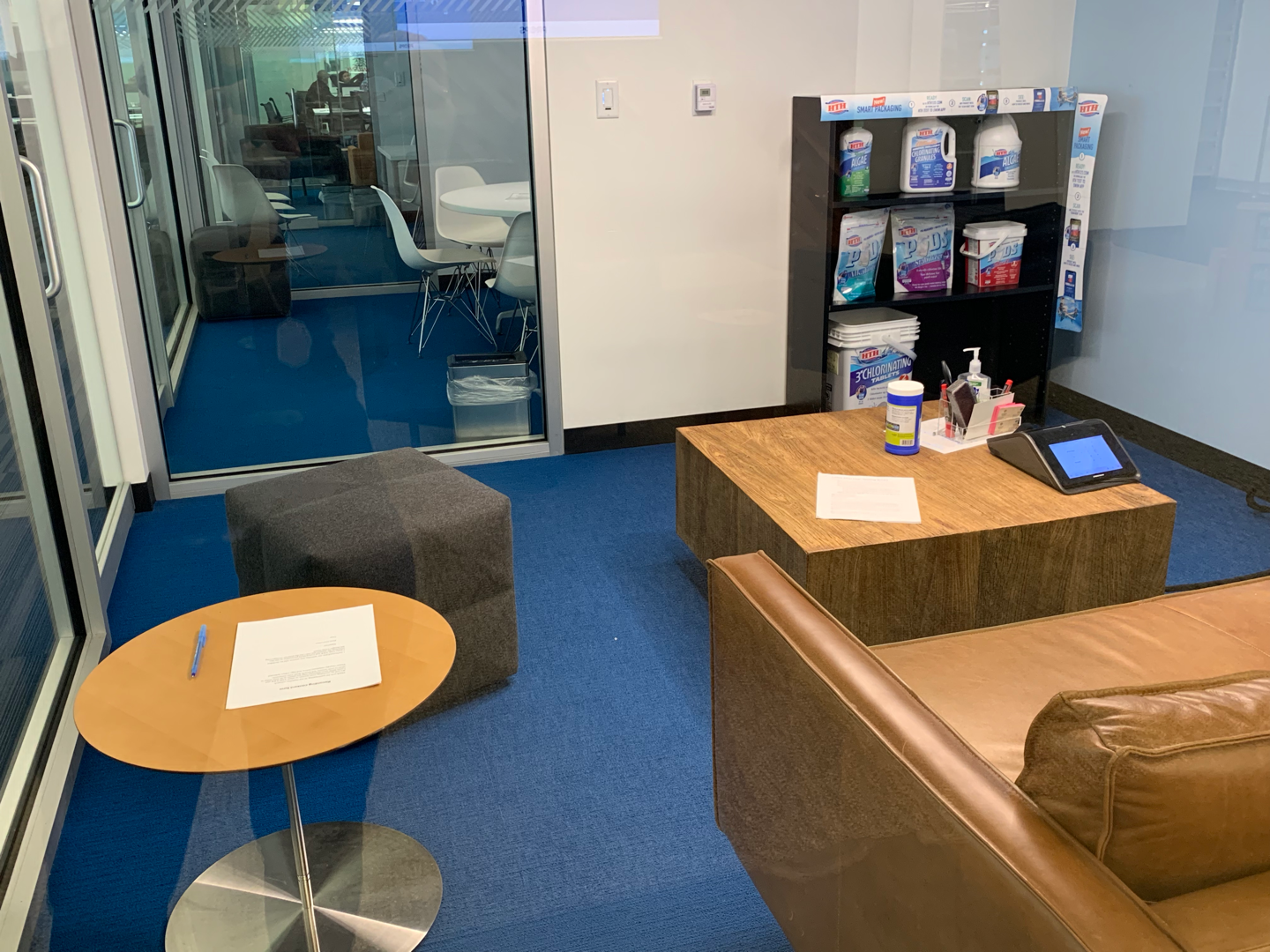 Setting it up
I wanted to make this user test as close to reality as possible. I did a dry run of quick user testing with a few coworkers. Then I set up the formal user testing environment. This is how I went about it:
Materials:

Drafting printer and paper to print out shelf talker and other POP materials
X-Acto knife to cut out the prints
Bookshelf borrowed from facilities
Empty products bottles to arrange on the shelves
Resources:
User testers for the two days of formal testing
Intern to assist in filming and transcripting tests
Securing 2-3 days to conduct user testing
Conference room booked and reserved
Recruiting coworkers who have not worked on the project (bonus if they were pool owners), and working around their availability
Myself facilitating tests and asking the users questions as well as observing actions and responses
Deliverables:
Creating a user testing script
Setting up the user testing room and shelf talkers
Creating a release form for participants to sign to agree to be filmed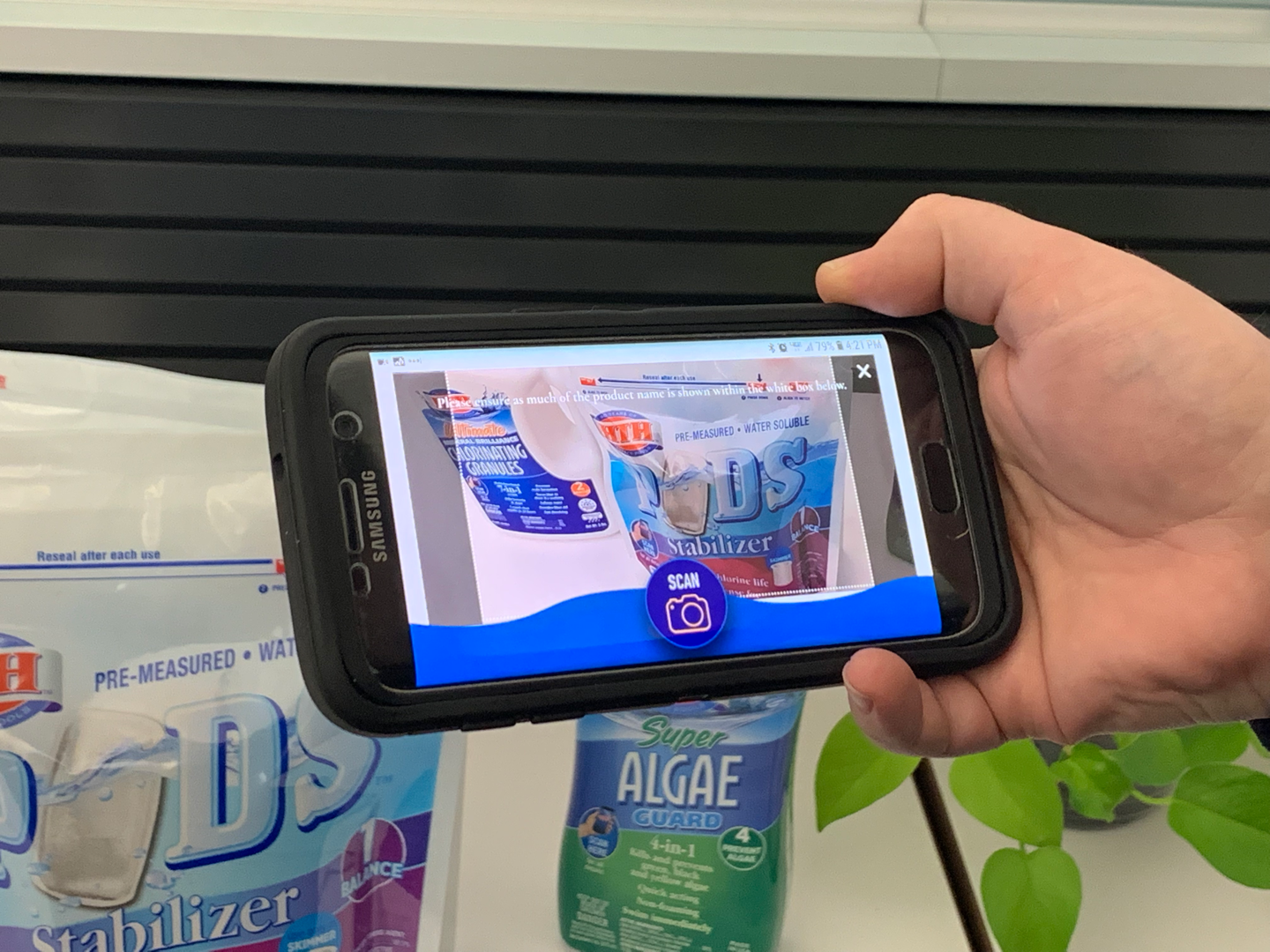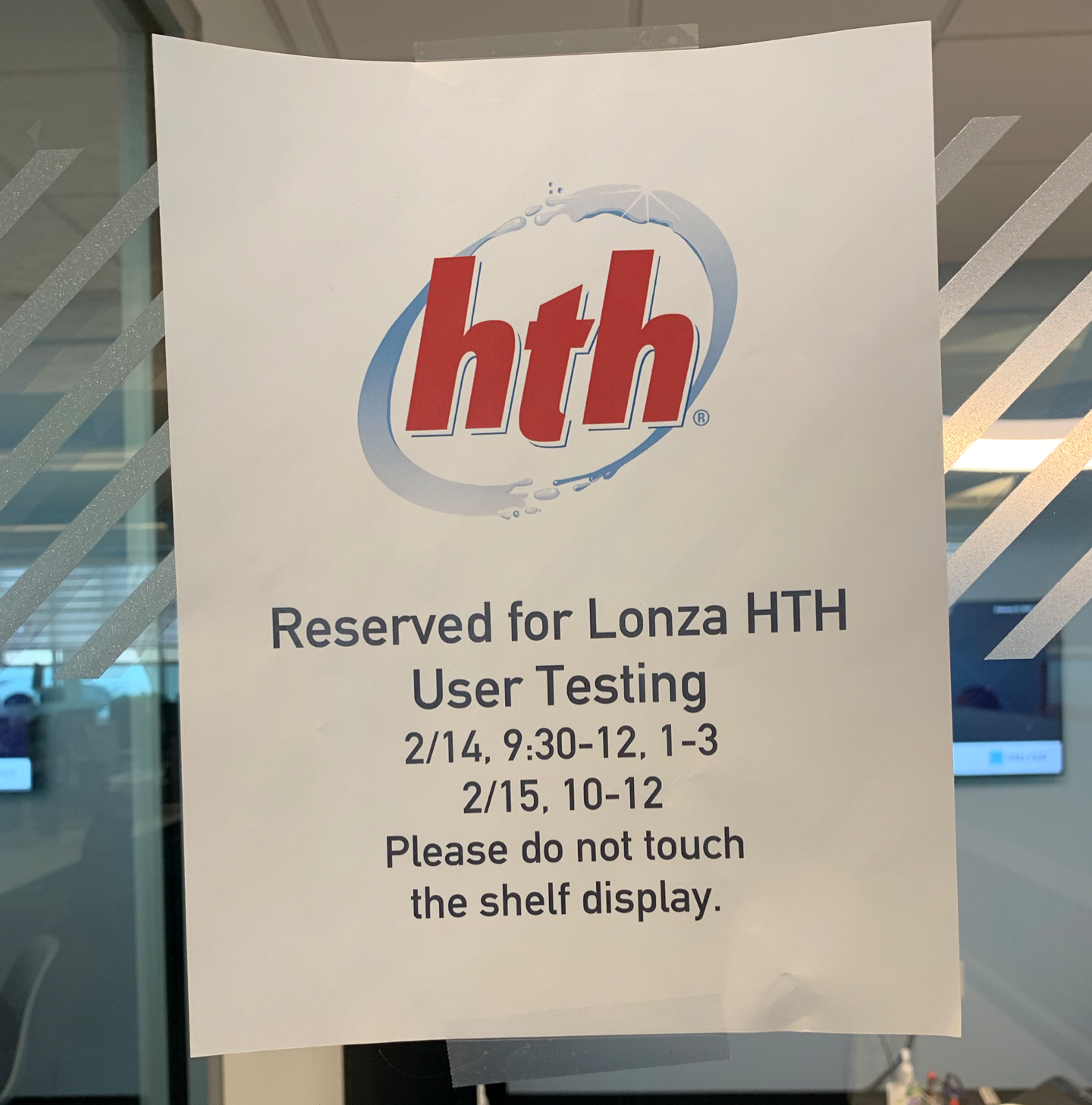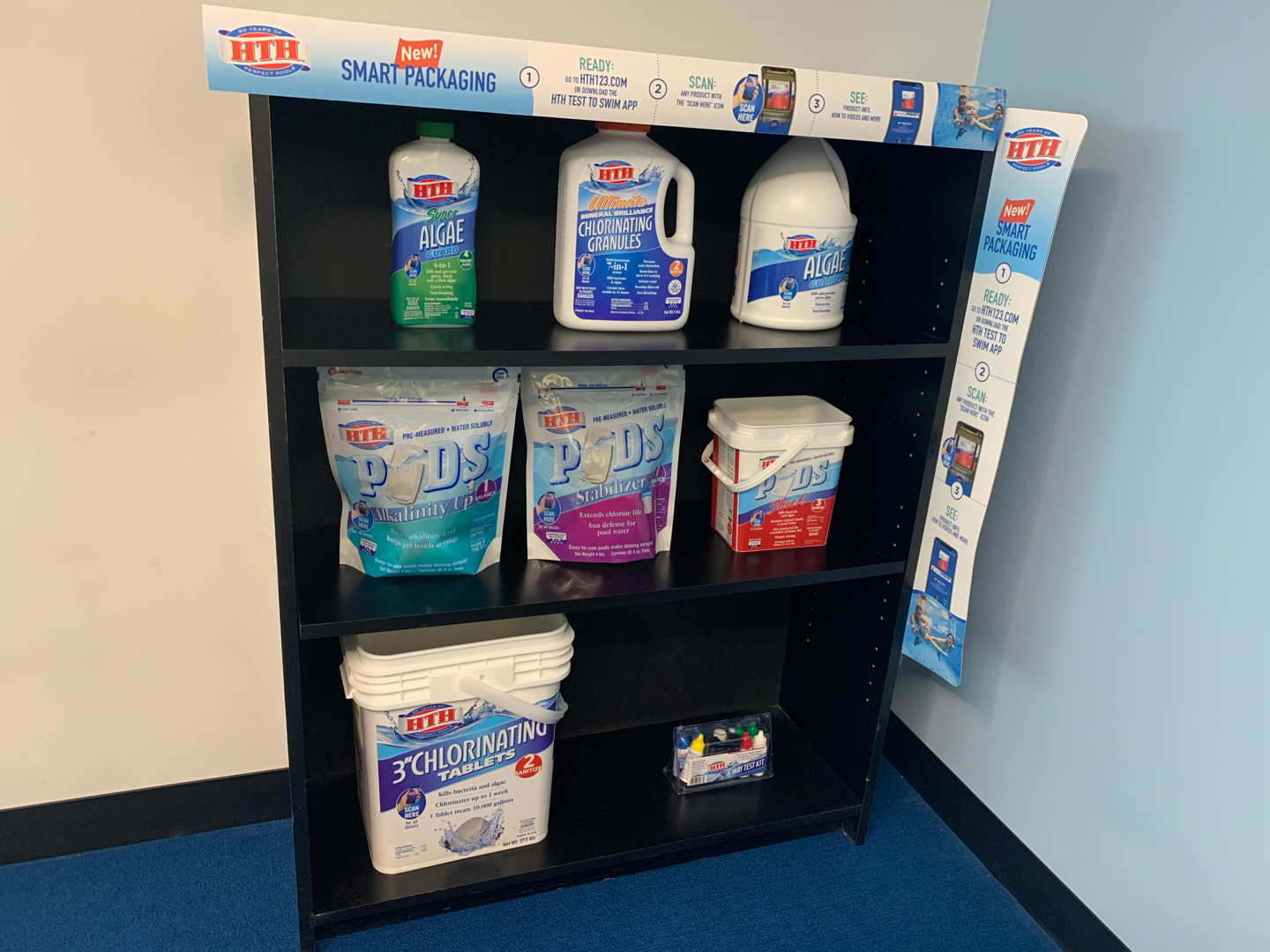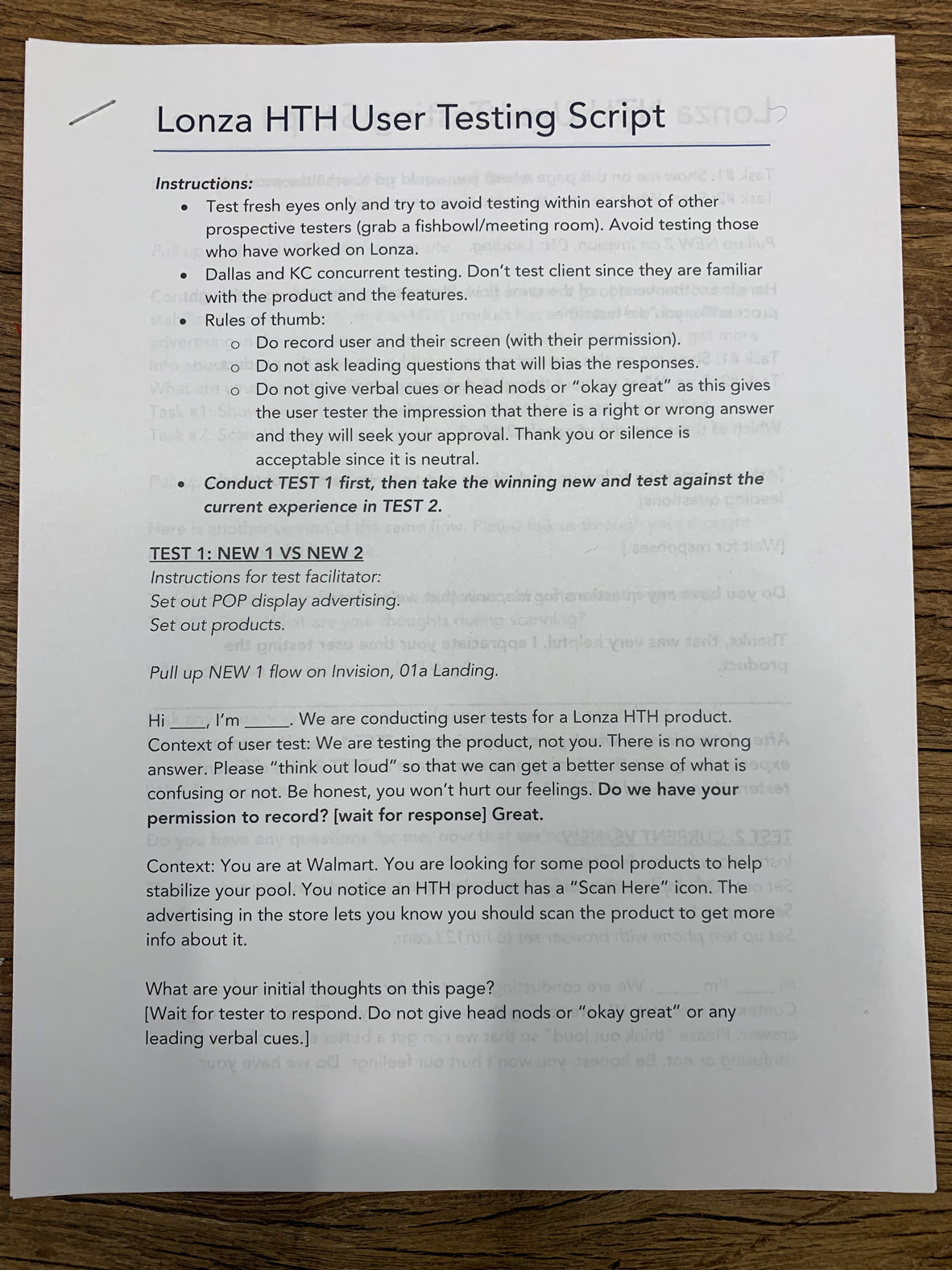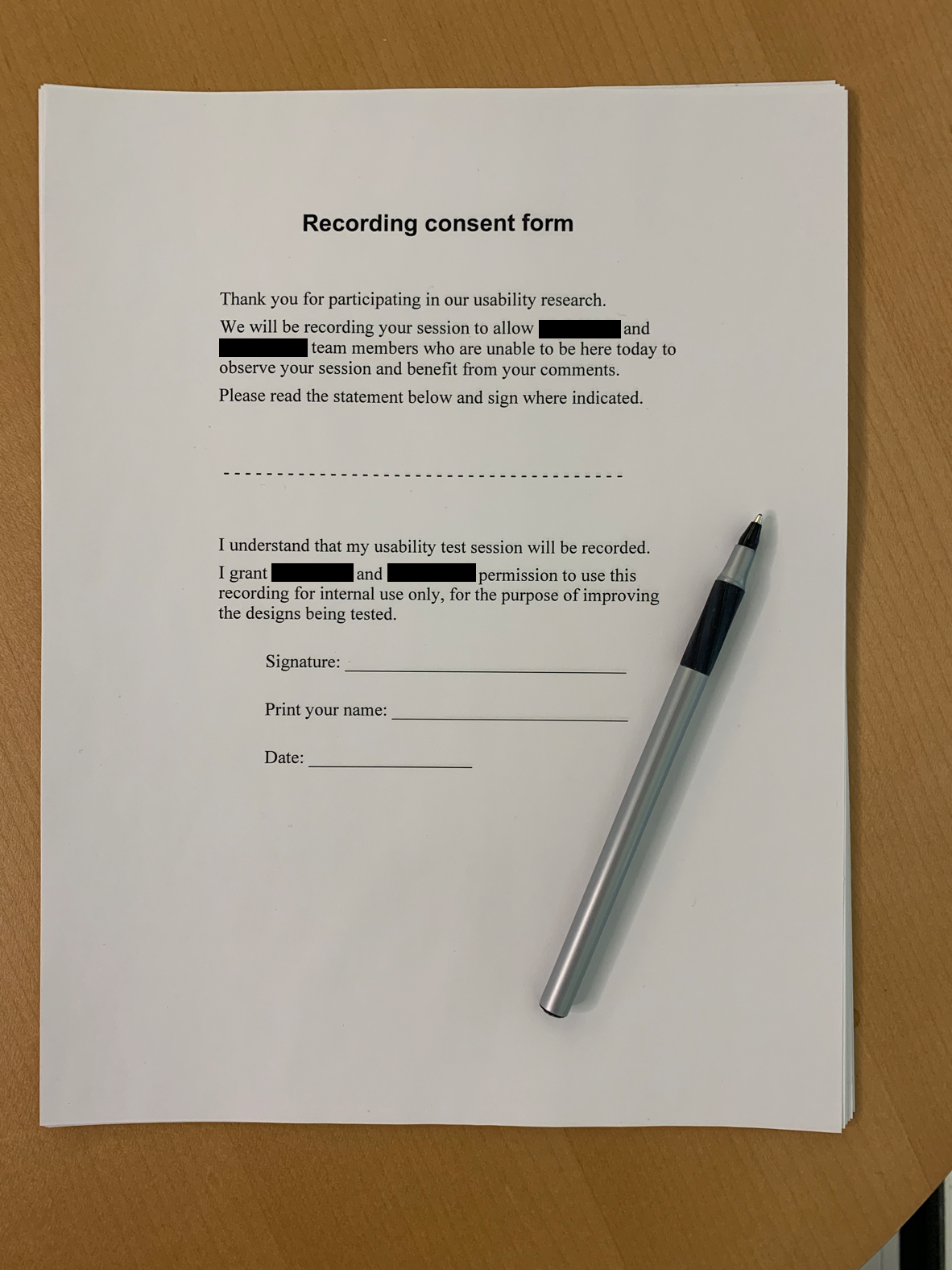 Questions, Findings, Next Steps, & Solution
***Full case study coming soon***