Dog Friendly App
A week of auditing a GA UX course resulted in an app for dog owners
6
days of auditing and creating
41
pages of presentation deck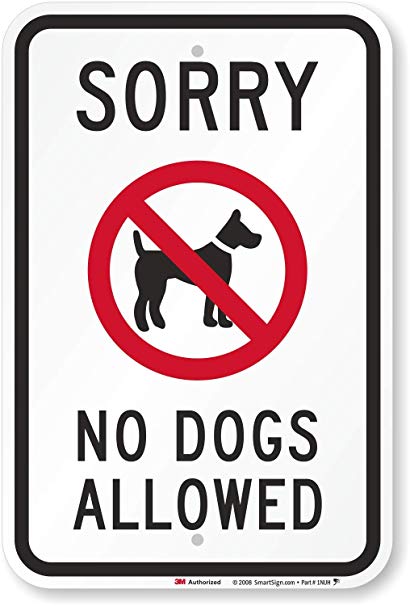 The Problem:
There is not a resource on dog-friendly establishments that combines:

How busy the establishment is

Whether the establishment is dog-friendly year round

Whether the patio is open/currently available

Filtering by both dog needs and owner needs
Objective:
Create a resource for dog owners to find dog-friendly establishments that takes into account the needs of both the owner and the dog.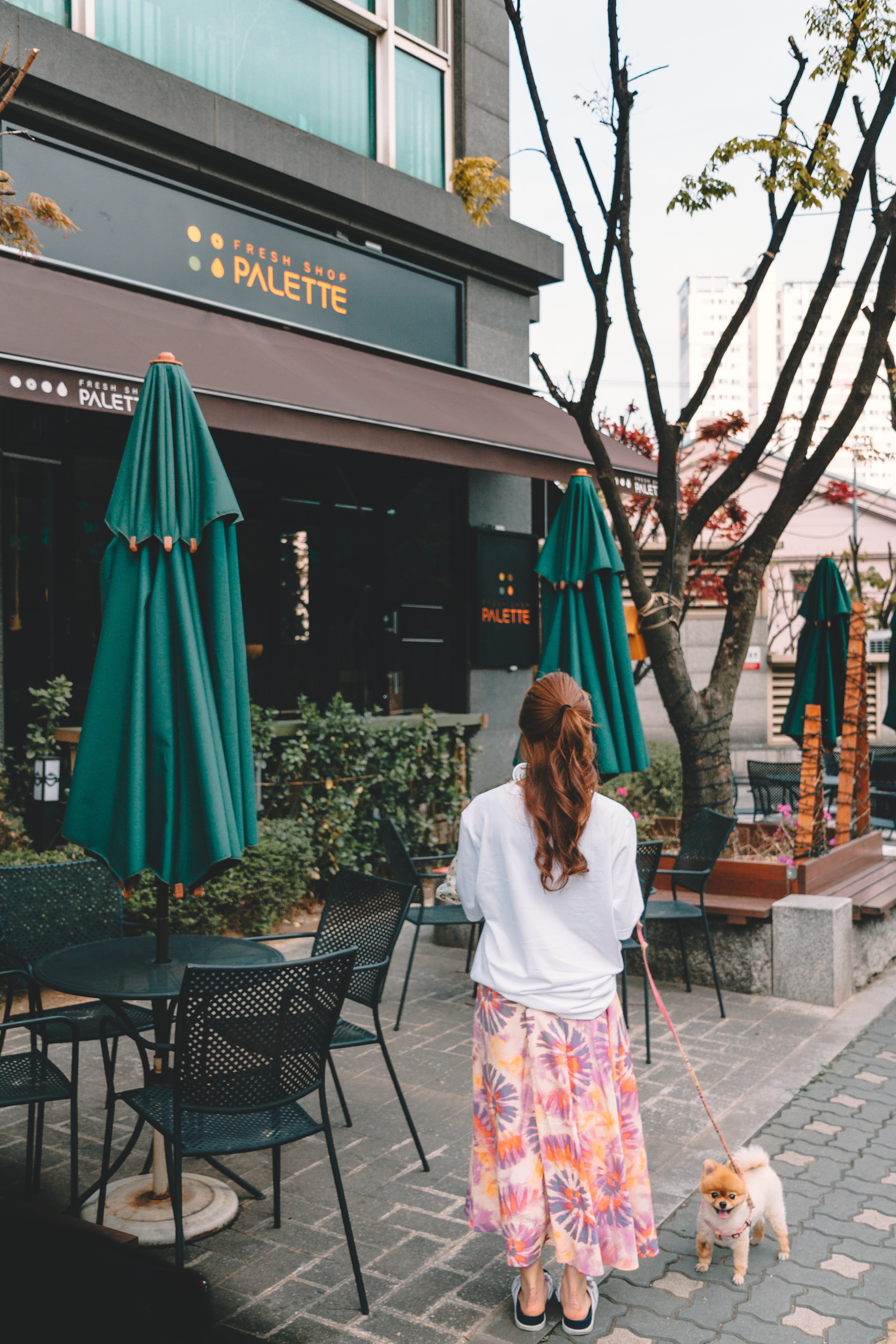 User Interviews
At the discovery phase of my project, I conducted user interviews in order to get a better understanding of the problem.
Interview Question Examples:
Screening

Do you have a dog?

How long have you had your dog?

Have you taken your dog with you to places outside the home (other than walks)?

Have you/would you take your dog somewhere that you would normally go without your dog?

Describing experiences

Tell me about a time when you had to look for a dog-friendly place.

Tell me about the best experience.

Tell me about the worst experience.

Why were you looking for somewhere dog friendly?

Were you going by yourself, or with other humans?

How many dogs did you have with you?

What was the size and temperament of the dog(s)?

Did that play a role in where you chose to go?

What factors were most important to you?

Did you have any difficulty getting the information you needed?

About how long would you say the process took?

What did you use in order to find a dog-friendly place?

Seasonality

Have you been able to find dog-friendly places in the winter? Does seasonality affect your ability to find a place?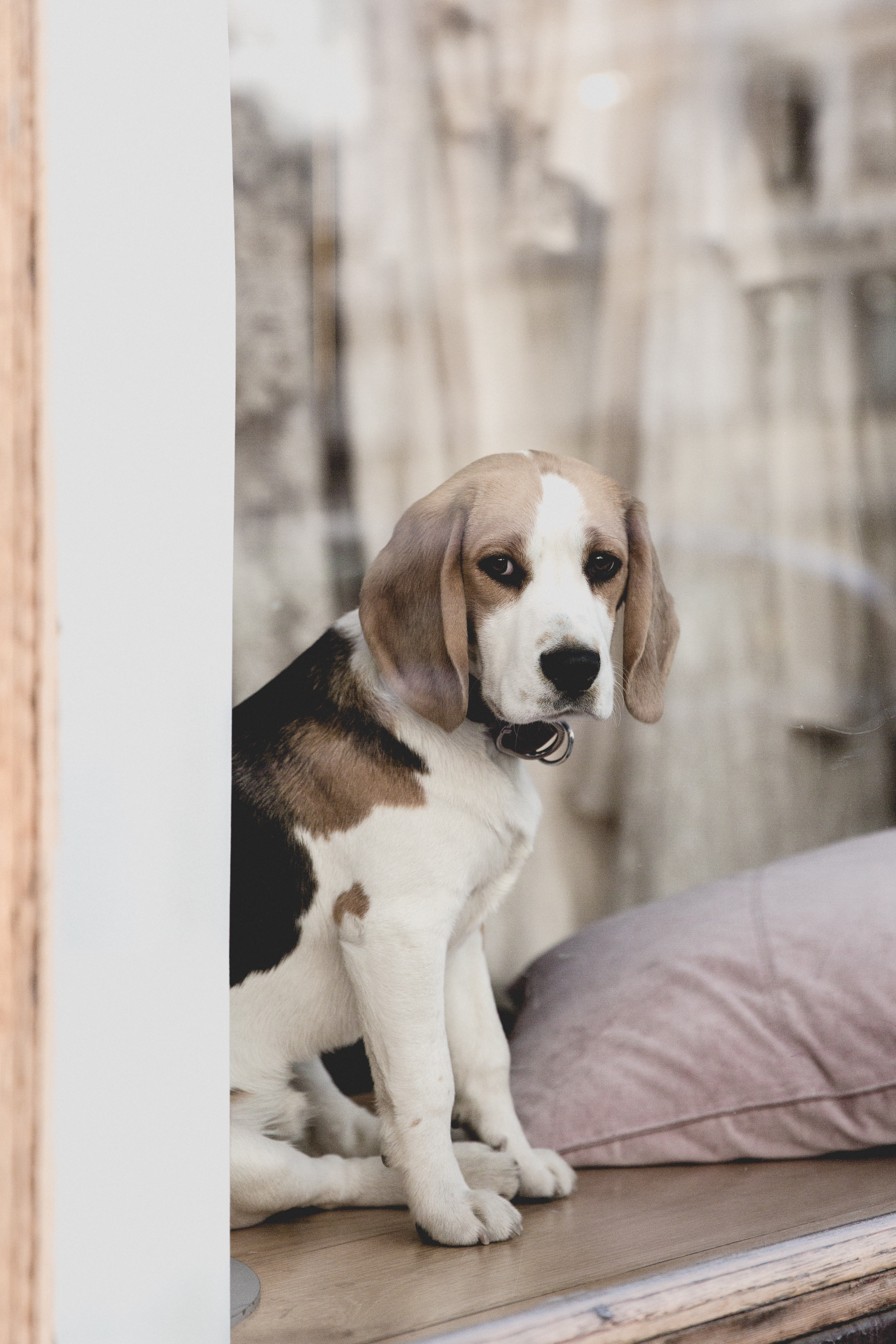 Quotes from user Interviews
"My friends turn to Google or a Reddit forum for locals."
"Just because they are on Google (for "dog friendly") doesn't mean they actually are, so I will call them."
"I like seeing reviews"
"It would be nice to see a photo of the patio."
"I would love to be able to report if something isn't actually dog-friendly."
"BringFido.com is often inaccurate."
"I go to places I know for sure are dog friendly. I tend to go by myself first and scope it out."
"I don't like leaving my dogs at home since we are gone all day at work."
"I often have to tie my dog to a pole outside to grab a coffee."
"I saw a dog on the streetcar and wondered if the owner snuck them in or if the streetcar was dog-friendly. I couldn't find anything online about it."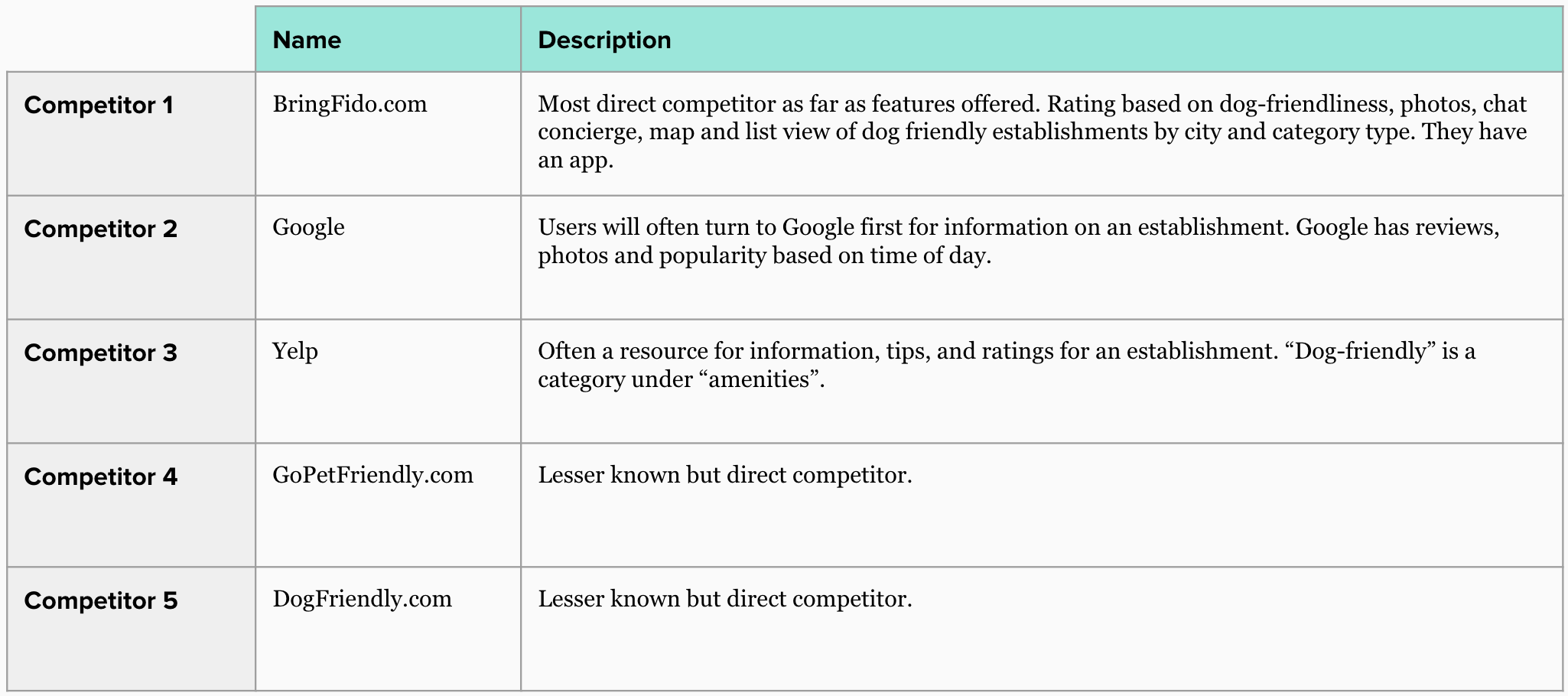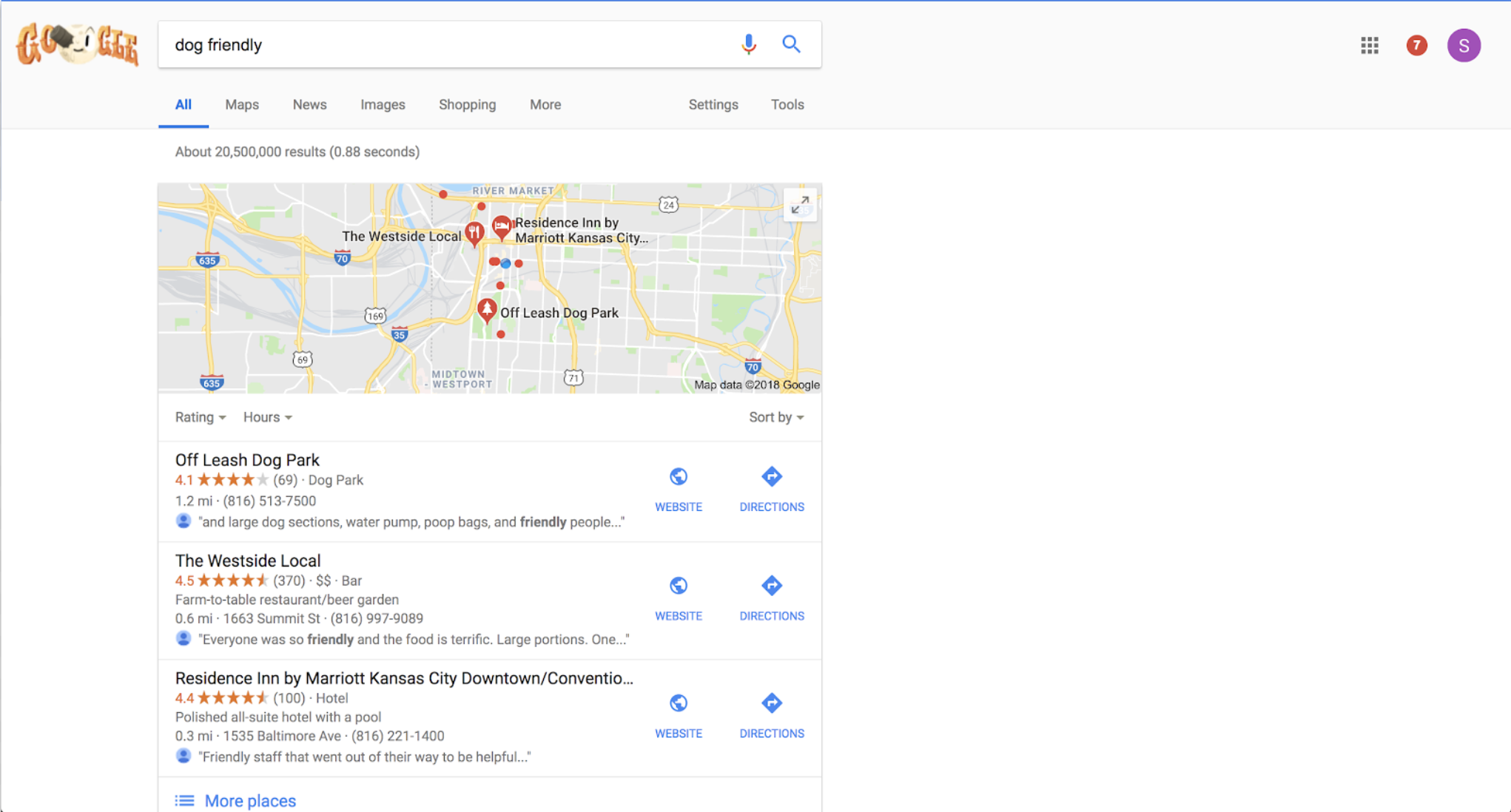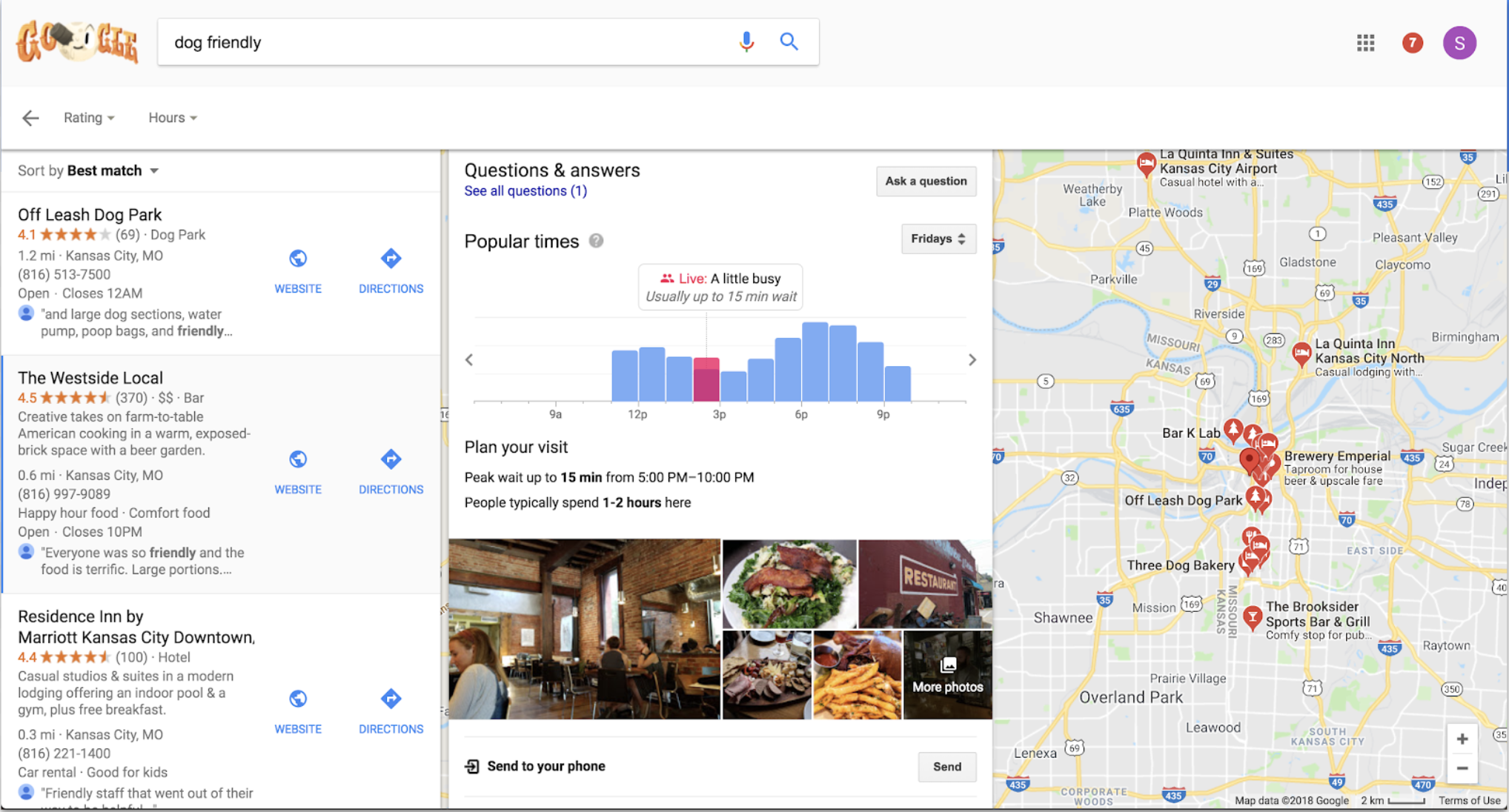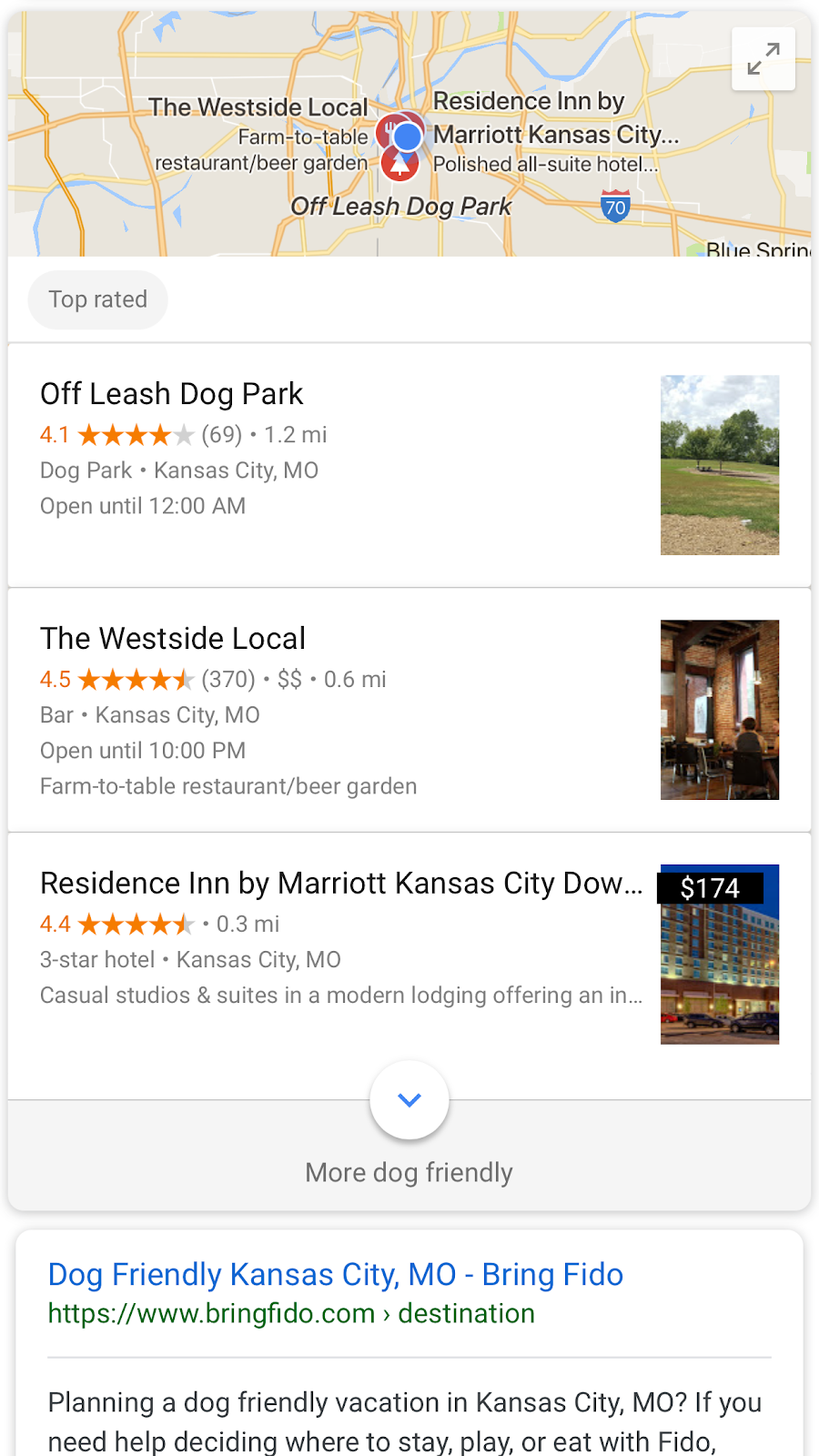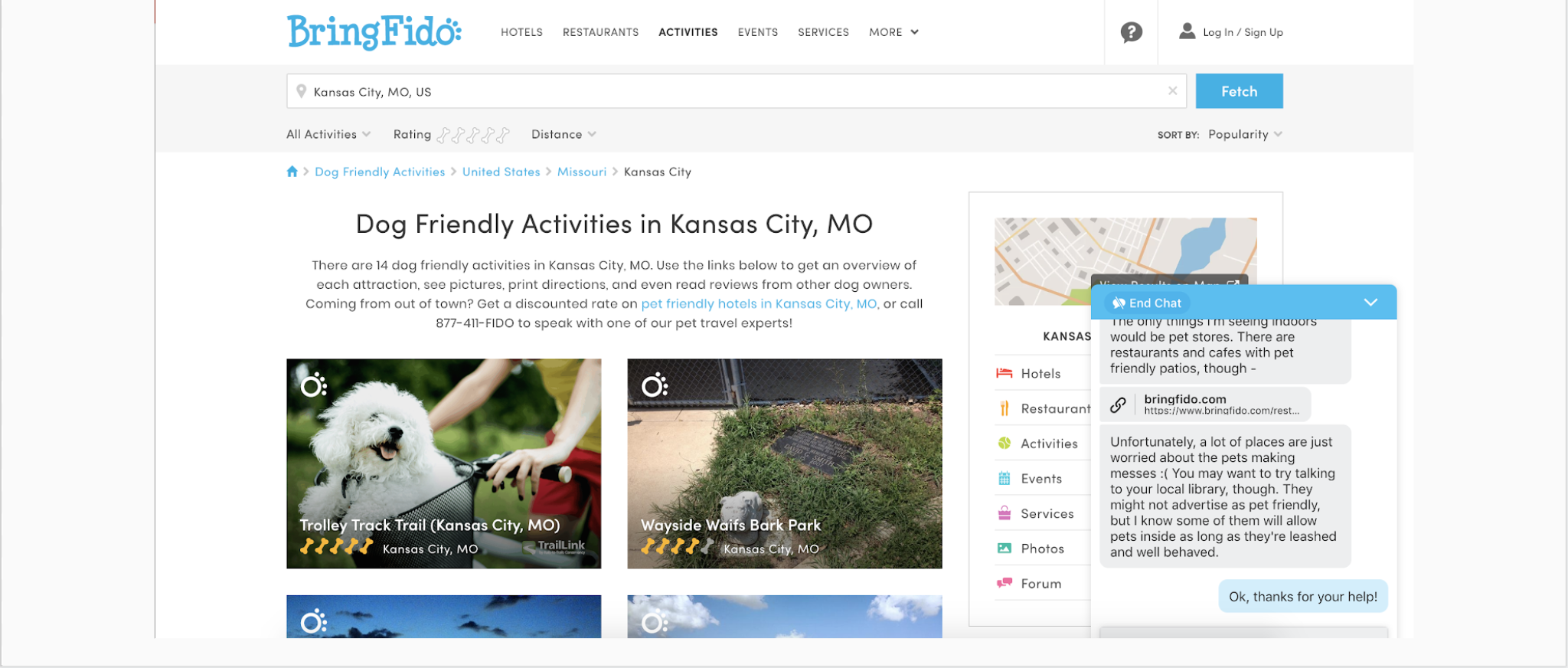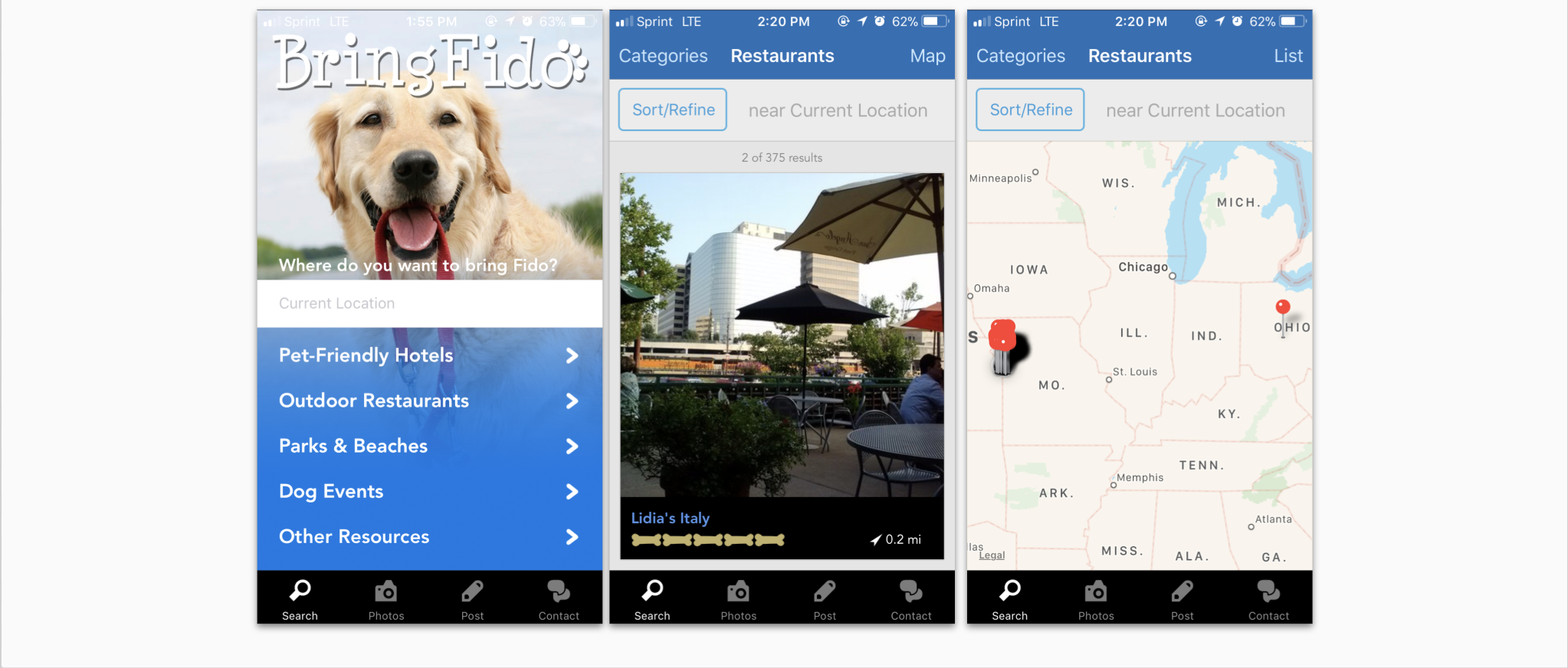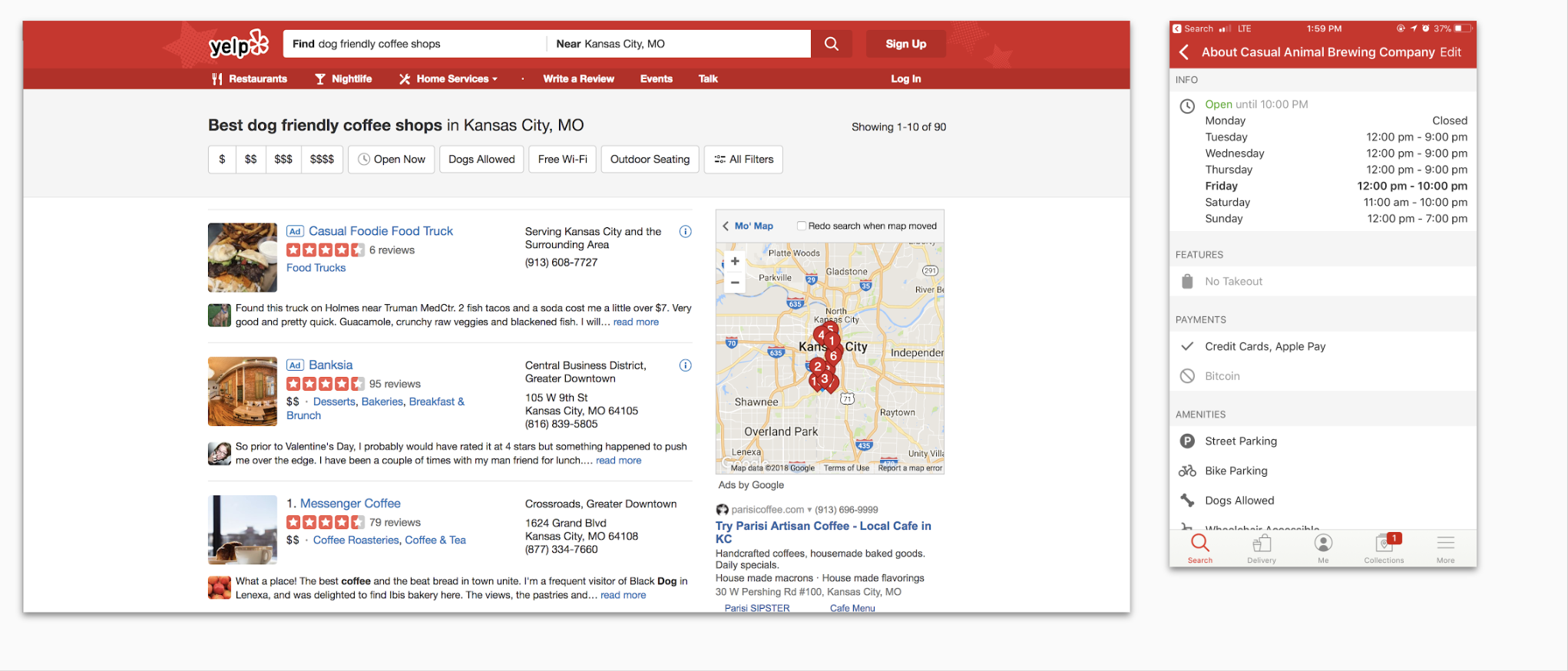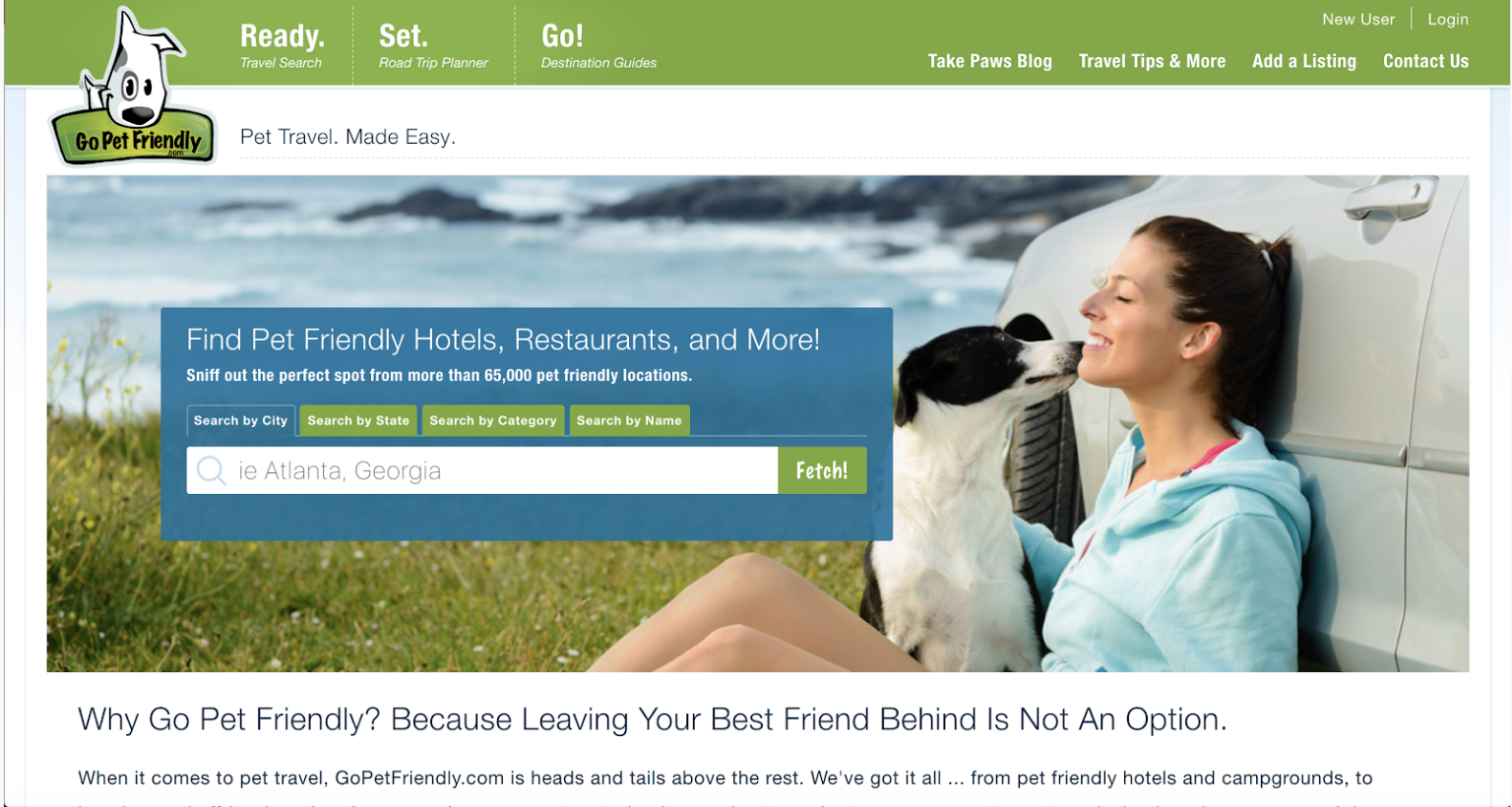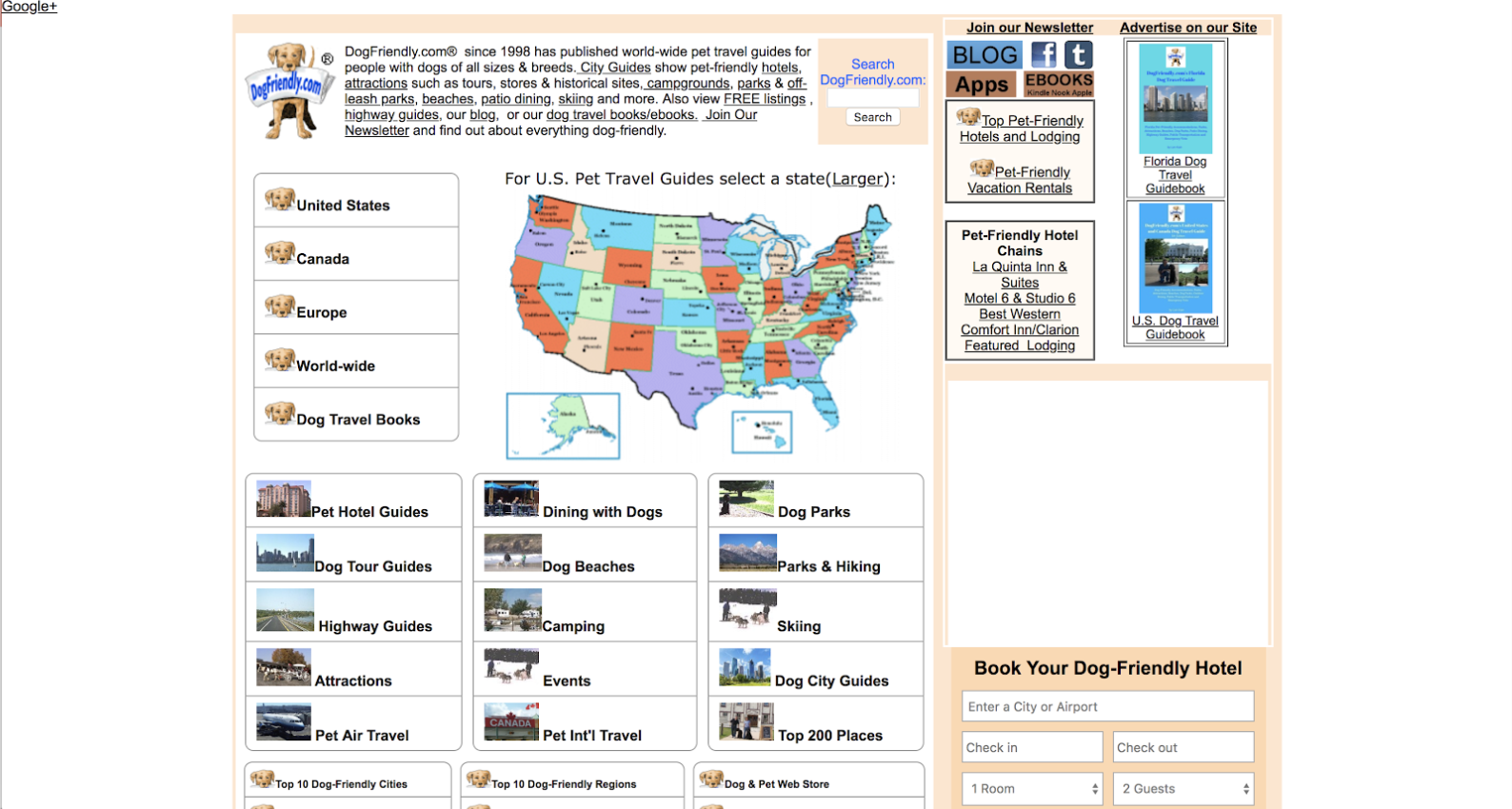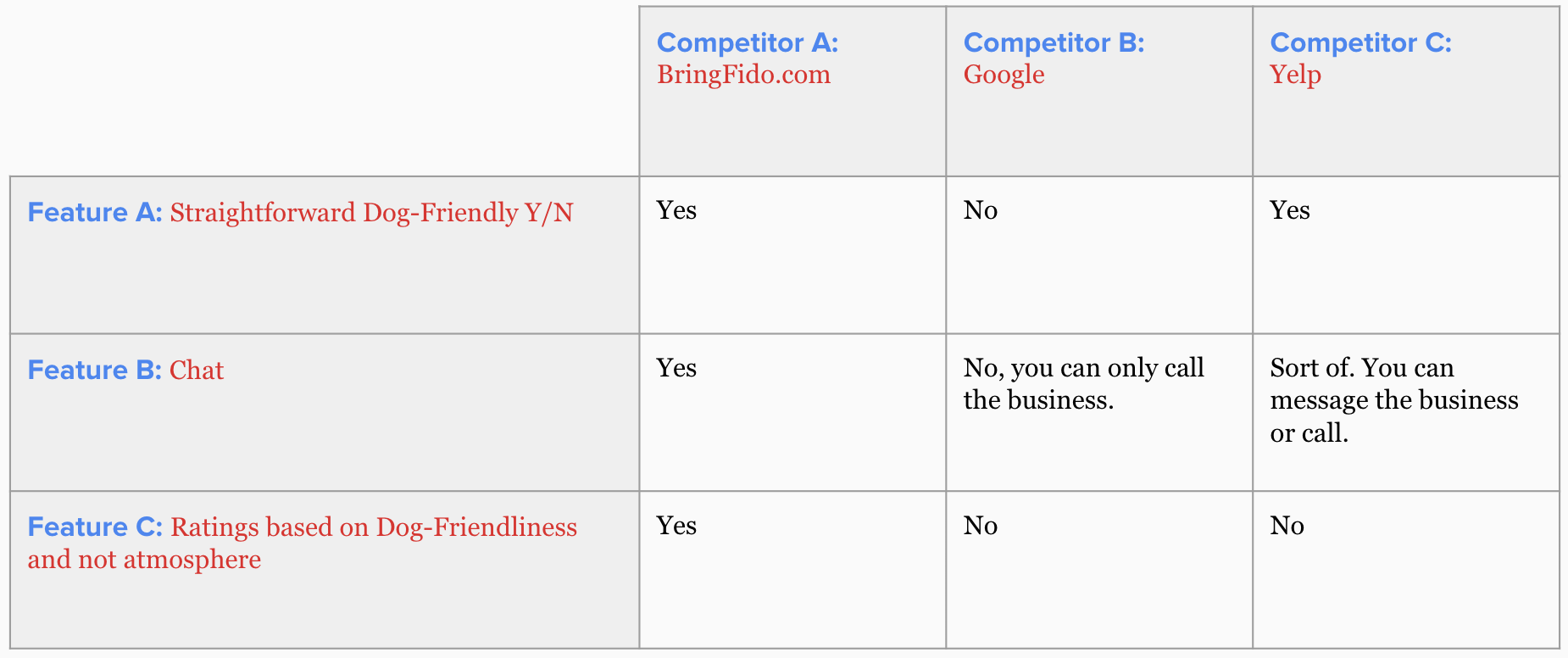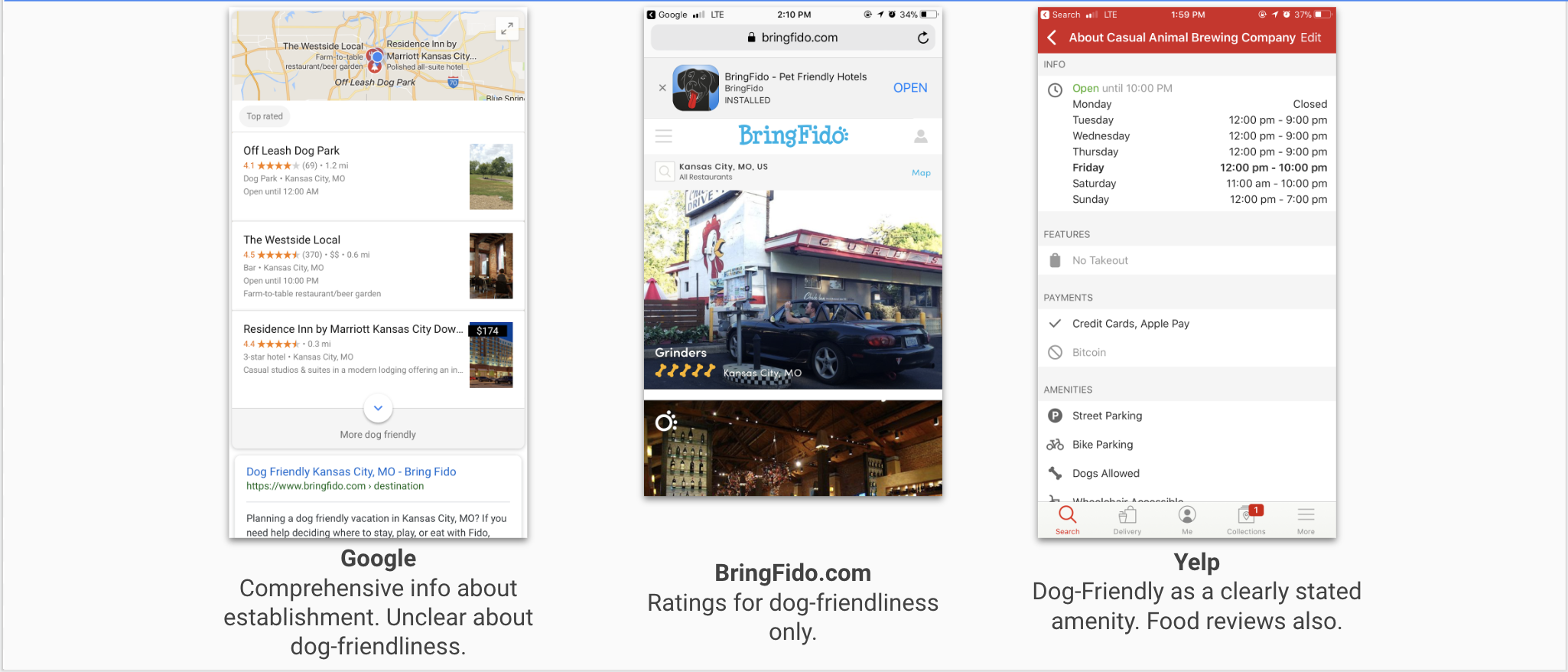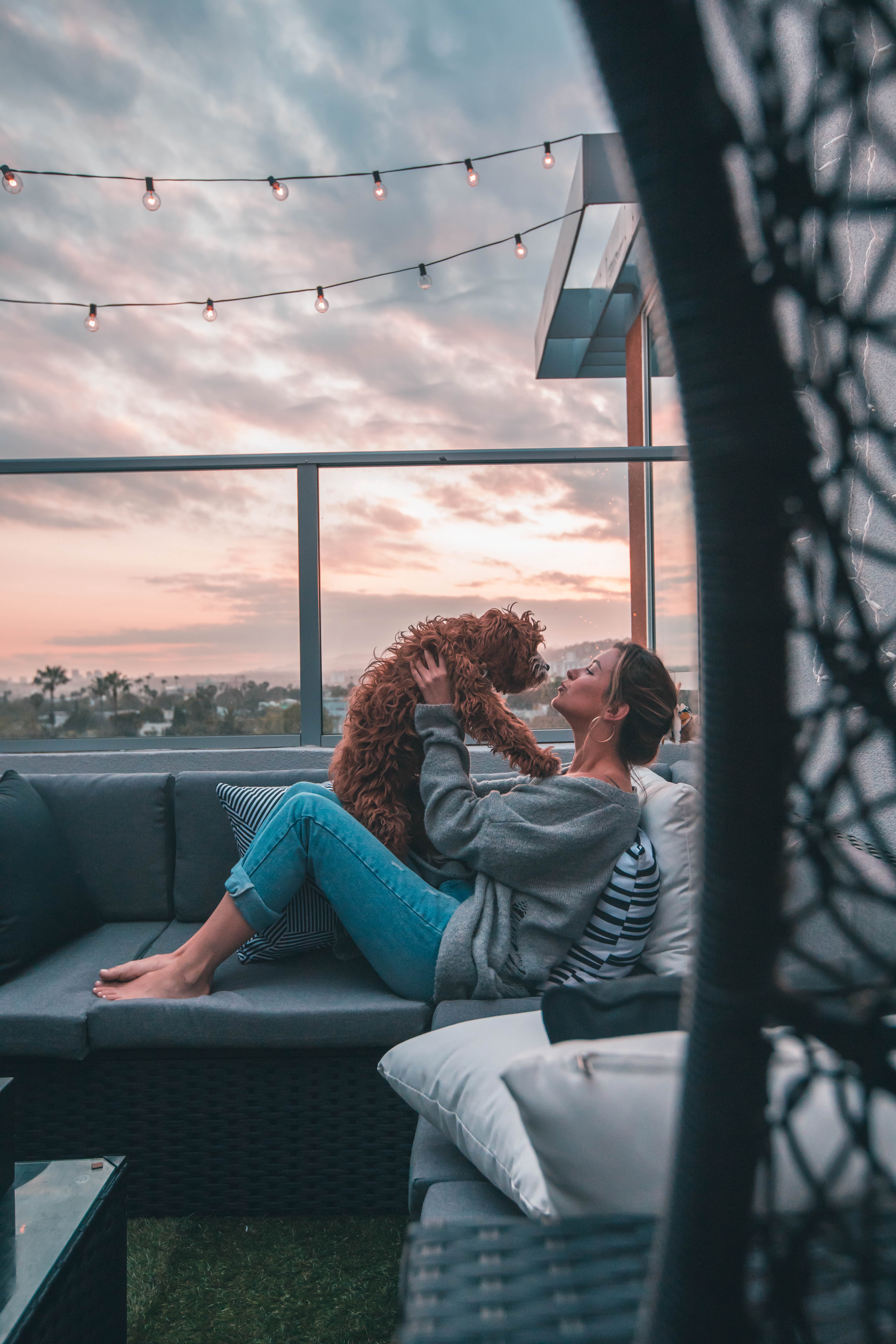 Persona: Cassie
"I just wish I could bring my dog along more often."
BIO & DEMOGRAPHICS
30, works full time, single, no kids
Doesn't have a backyard because she lives in a city apartment.
Often busy and has to leave her dog Murphy at home.
Feels guilty and wants to take Murphy out more often.
BEHAVIORS
Knows a few places off the top of her head where she can bring her dog
Uses Google and Yelp to try to find other dog friendly places but information is often inaccurate.
STORIES & SCENARIOS
Has gotten inaccurate information before.
Finds that some places are only dog friendly when they have a patio in the summer.
Feels uncomfortable when other people stare at her when she brings her dog. Doesn't feel welcome.
Goes often to dog parks but that gets boring quickly and there's nothing for her to do or a place to eat, use the restroom, or do work.
Afraid of confrontation if establishment is not dog friendly.
GOALS & NEEDS
Wants accurate information and confirmation from an establishment that they are dog friendly and she will be treated well.
Wants to get her dog out of the house more.
Wants to spend more time with her dog.

User Flow
A rough user flow aided in understanding which key functions our persona Cassie would need to achieve her goal. Refining this flow and necessary app functions gave me requirements from which to start wires.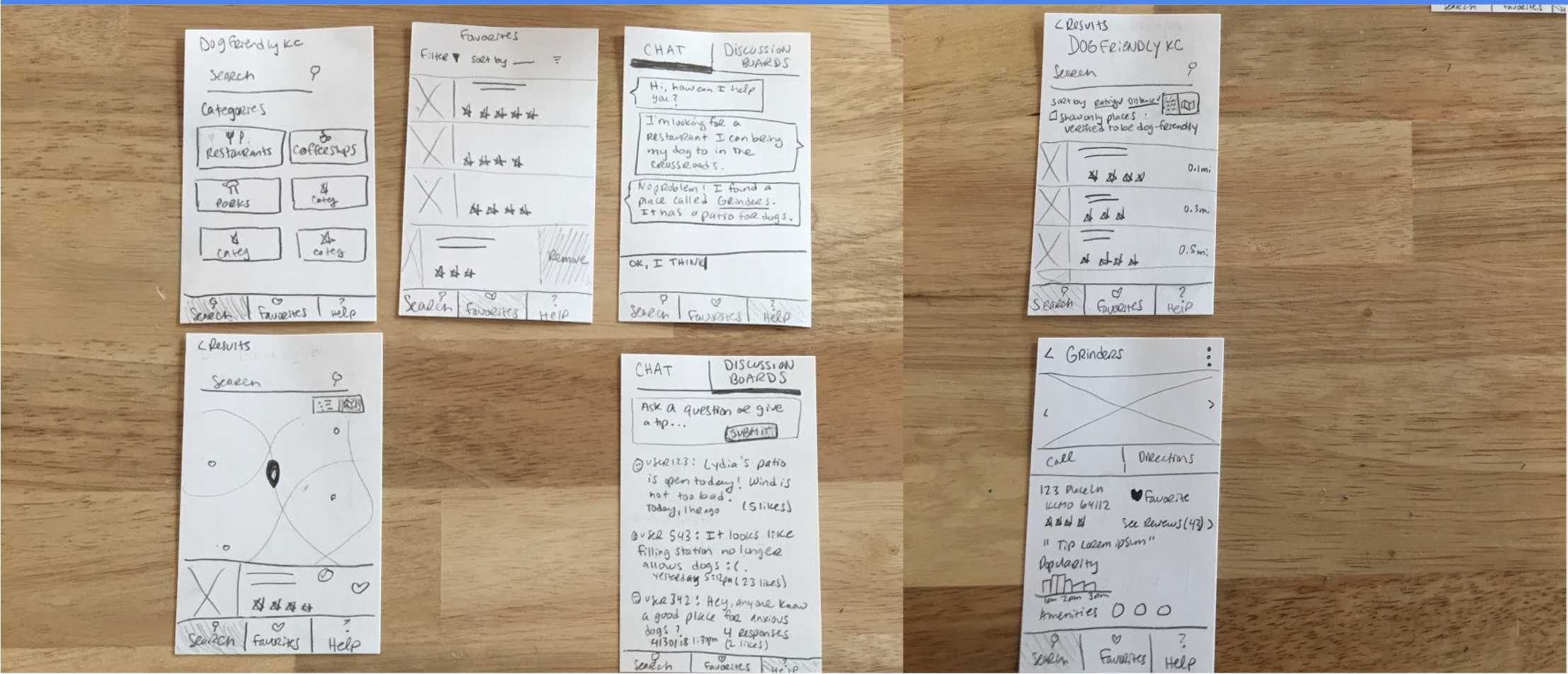 Wireframe Sketches & Paper Prototyping
For the sake of time, wireframes were done in sketches on index cards. These were used to create paper prototypes, which we tested in two rounds. The first round let me know I needed more screens to help showcase app features.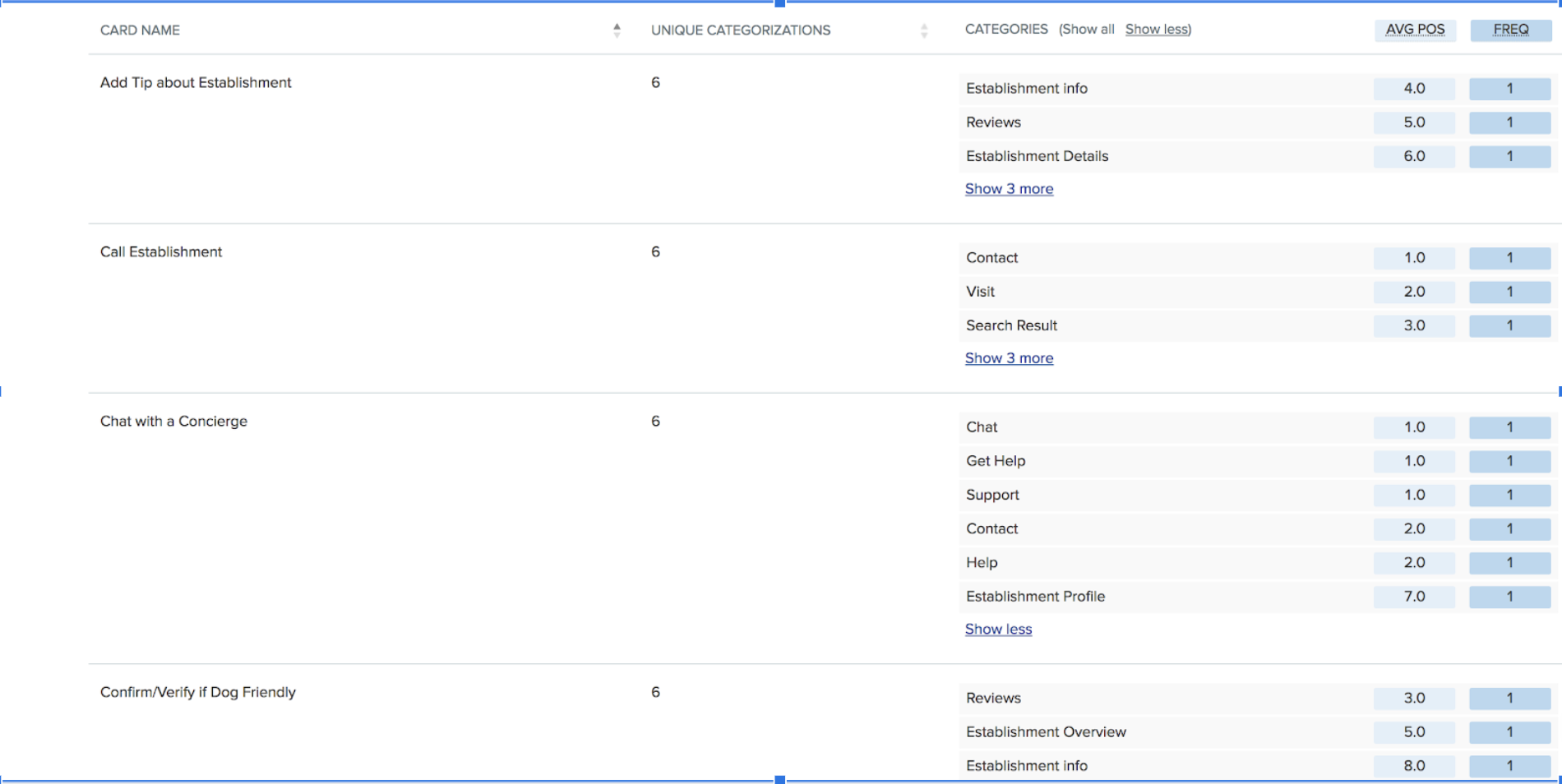 Card Sorting
I used tasks in card sorting and asked users to group them and name the categories. This helped with creating clear app navigation informed by user's mental models.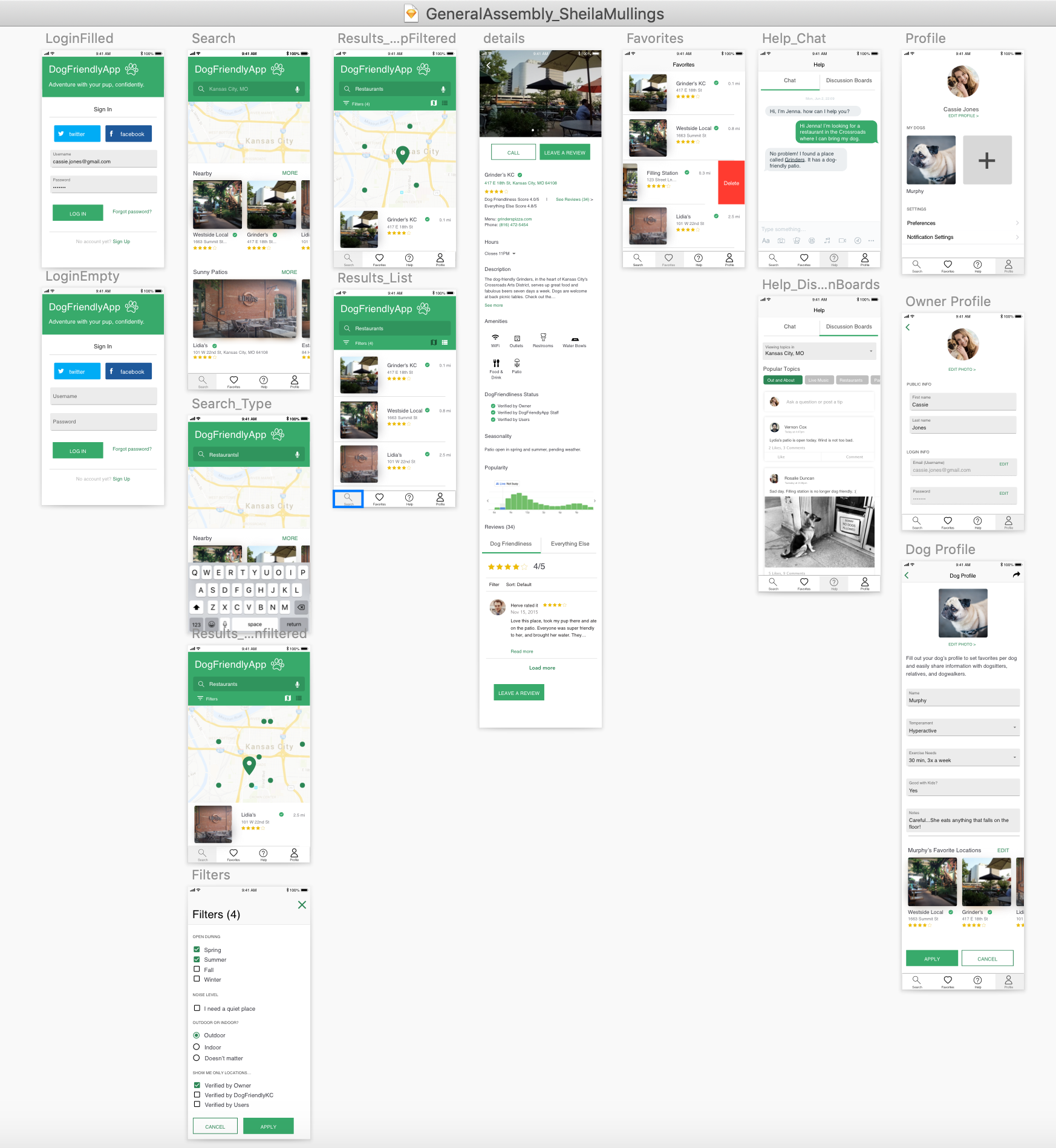 Creative
Screens were done by me using Sketch. I laid out key screens to get the idea across, then followed with secondary screens and use states of these screens.