Tennessee Tourism
Tackling an IA problem for the redesign of a tourism website powered by personalization.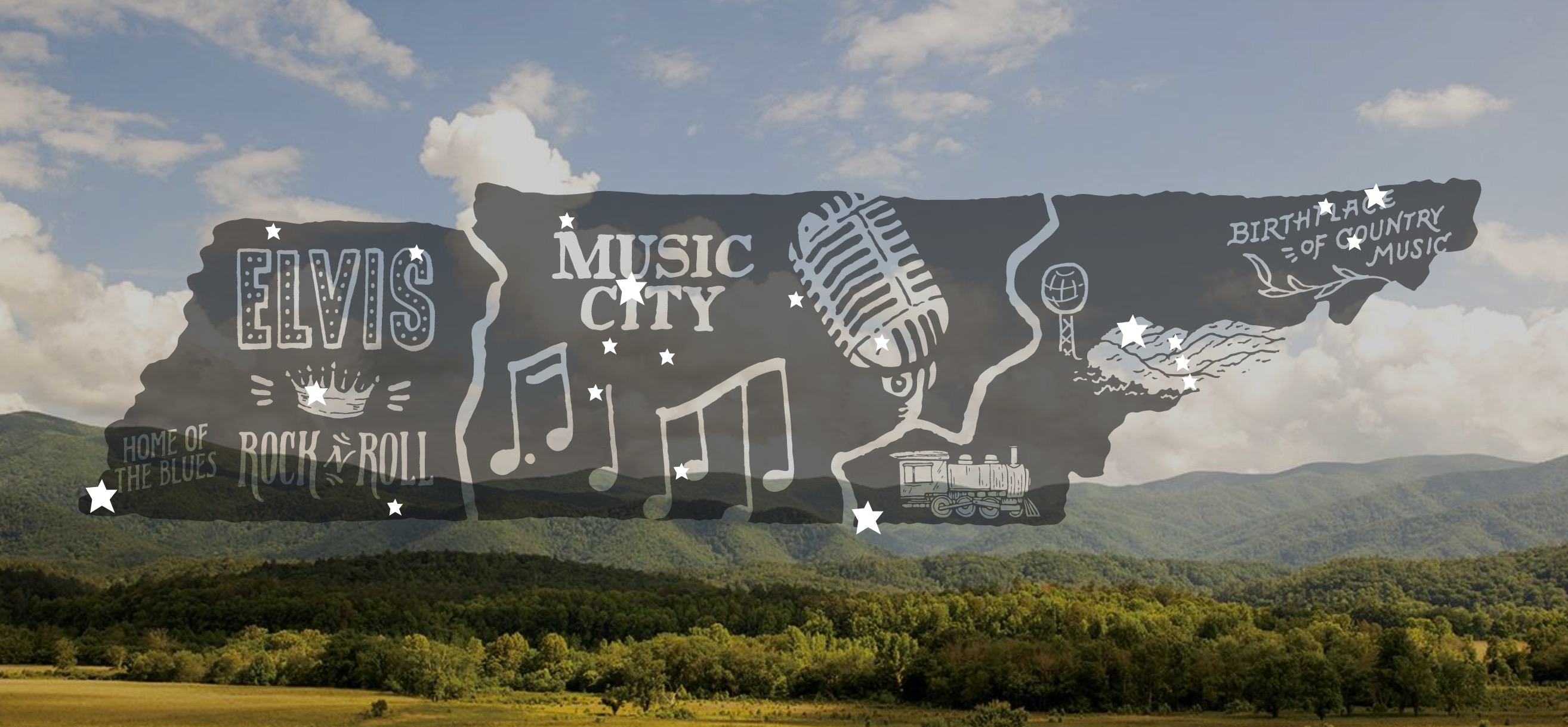 Project: TNvacation.com website redesign

Link: tnvacation.com

Client: Tennessee Department of Tourist Development

Medium: responsive web

Framework: Drupal 8 + Acquia Lift (personalization engine)

Launched: 3/26/17

Category: Digital Experience, Brand Experience, Public Sector, Non-profit, Travel and Transportation
CHALLENGE
tnvacation.com had an overwhelming amount of information and an information architecture that lacked relevancy to its users. The design needed refreshing as well, so the client was looking to redesign the website. The goal was better IA, personalization, and a space to advertise important campaigns. The project was heavily creative based. I was brought in to lead UX.
SOLUTION
I shifted the focus from creative concepting to testing and information architecture and changed the team's process. In this way, we could give enough thought to site structure and execution. I then organized the information architecture alongside the team and organized, implemented, and facilitated user testing. We created well-thought out designs and met with client on a regular basis to get feedback and iterate on designs.
RESULT
The redesigned website had a better user experience that positively influenced KPIs (see Impact section). It was awarded Best Digital Experience at the Acquia Engage Awards.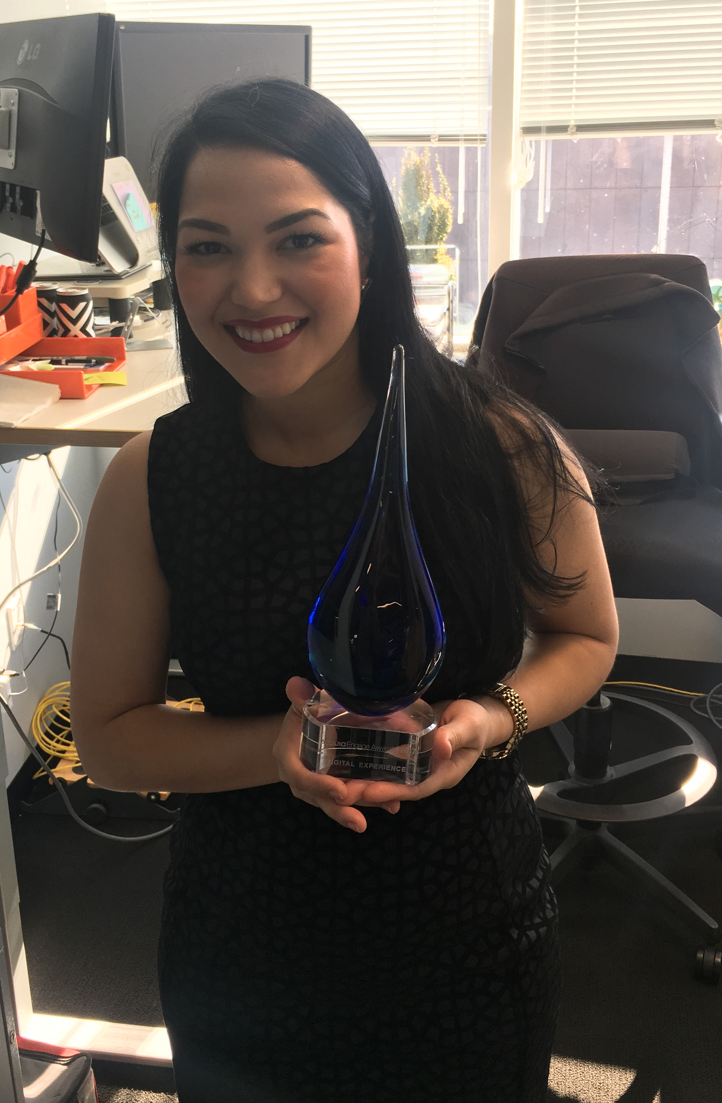 My Role
I led the UX design of the website redesign between August 2016 and December 2016 and collaborated with a Creative Director and an Art Director. In addition, I worked alongside a Technology Director/Drupal specialist and a developer. Along the way, we had support from a copywriter, account manager, SEO specialist, strategy & insights, and a campaign program manager.
I took on more of a consulting role as the project progressed into detailed design and stopped working on the project during the final development phases. Once experience and strategy were shaped my role evolved to be more consultative to ensure the final product remained true to the original concept/site vision.
The redesigned website launched on March 26, 2017.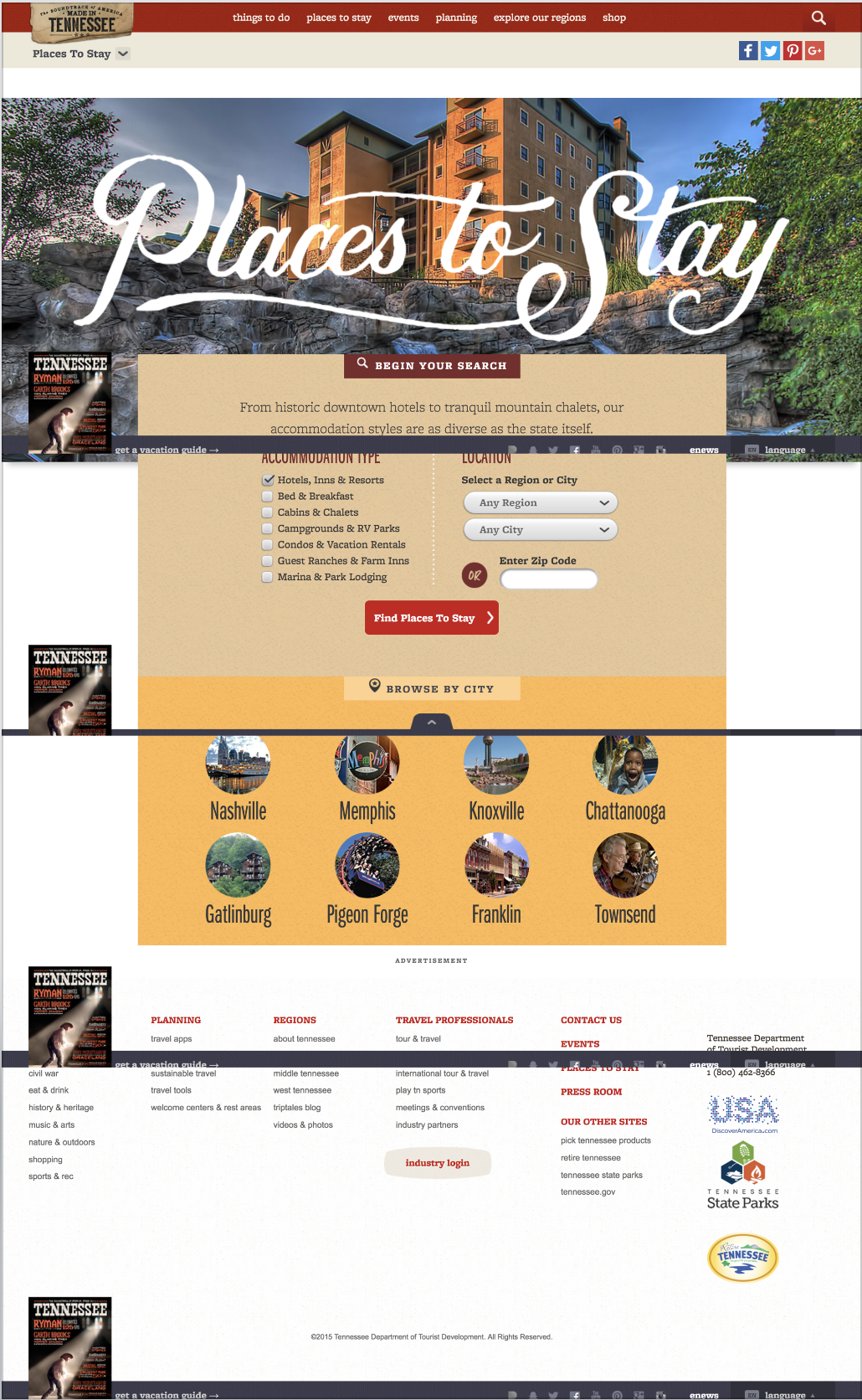 Challenge
Consumer Pain point → There was no clear, easy-to-use tool or resource to plan a visit to TN
The site for tnvacation.com, the authority on TN, wasn't providing an easy path for visitors to be inspired by and plan travel to TN.
Business Need/Challenge → No one can show you how to visit TN better than TN itself. The Tennessee Department of Tourist Development wanted to inspire and increase travel to TN to fuel the economic growth of the state and improve perception with domestic and international travelers. Two KPIs of this project would include site visits, which are reported to the legislature, and partner outbounds.
UX Challenge → The site had an outdated experience with overwhelming number of dead-end routes and options for visitors to filter through. There were 150 categories and 4500 partners represented on the site. The experience was built with an illogical categorization model that resulted in duplicate material and lack of personalization. The user ultimately had no easy way to find relevant inspiration and trip planning resources for their Tennessee vacation.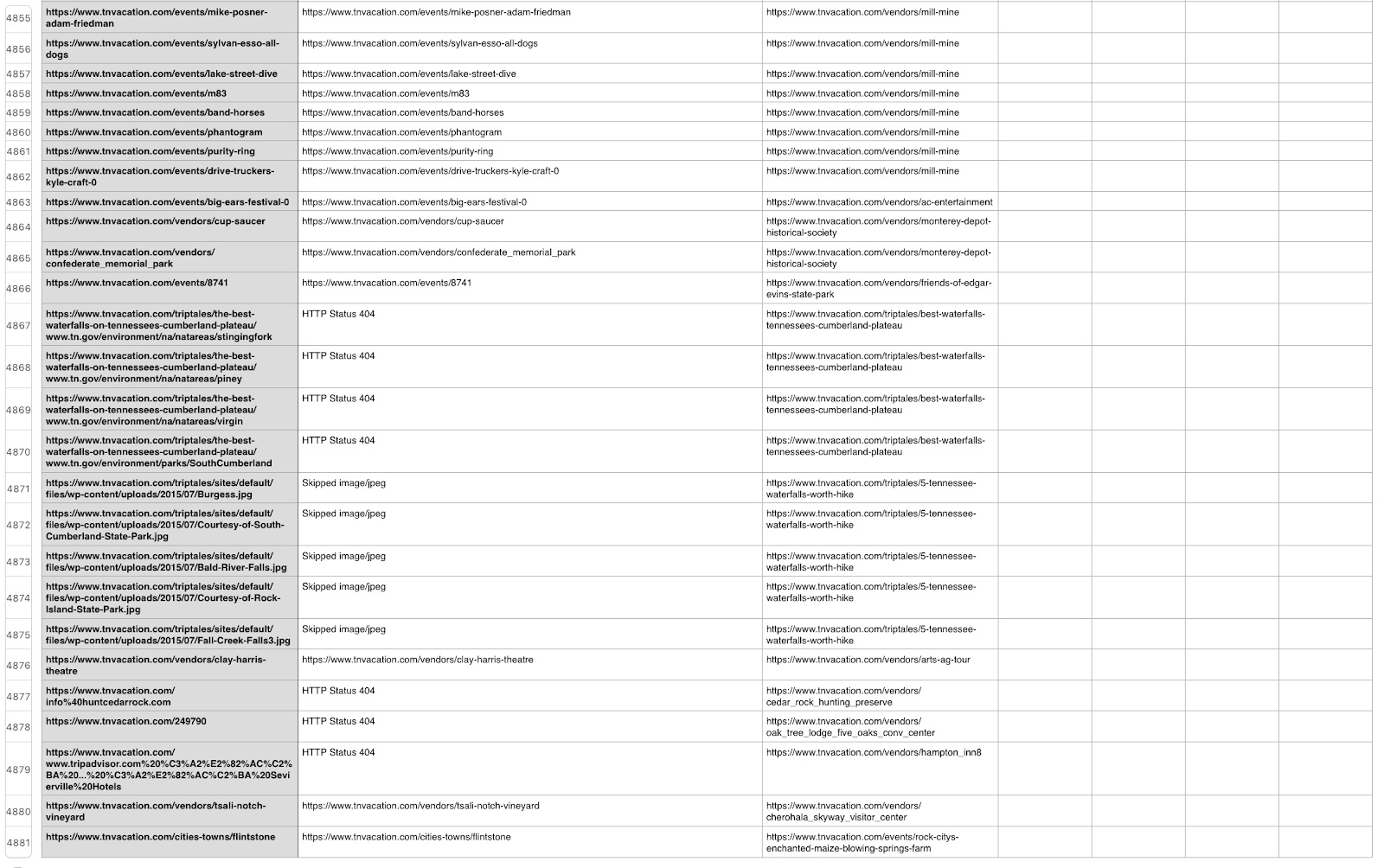 Content Audit
I conducted a site spider as a start. Getting a sense of the size of the work helped the team to determine the level of effort, filetypes, and potential kinds of content. During our IA process, this helped inform a comprehensive content audit and then sitemap.
User Interviews and Testing
Early on in the process, before launching into detailed wires and creative, I planned user testing in order to test our initial creative mockups and reveal possible usability problems. Once the team was able to observe user confusion, they understood the need for a stronger UX focus.

User testing also served a vital role in understanding our predetermined (from the business) audience segments/target groups: DINKs (Double income no kids), Retirement age, families with Children, and Young & Free.

We screened users that fit in our audience segments and set up rounds of user testing. We chose 4 user testers to review our initial creative mockups. Insights gleaned from this testing helped realize personas that the team would reference during later stages of design.
Method: I used moderated user testing. I facilitated testing in one room, while the team observed remotely in another room (screenshare and A/V) while jotting down their insights. I walked the user testers through a script that included a series of tasks. The team had the chance to ask the users further questions at the end.
The most important change to the design was clearer navigation as well as organized hierarchy and labeling to ensure the user understood their place in the site and how to find things to do in Tennessee. This led us into our IA/taxonomy discussion.
Examples of other insights included:

Add in a rating system to determine quality of each thing to do (site partners) to make it easier for the user to choose.

Related articles should be about things near the subject matter of the article rather than simply things related by interest category.

Regions and cities should be on its own page in order to help the user understand which cities are close together.

Incorporate Pinterest integration for users to more easily share site inspiration.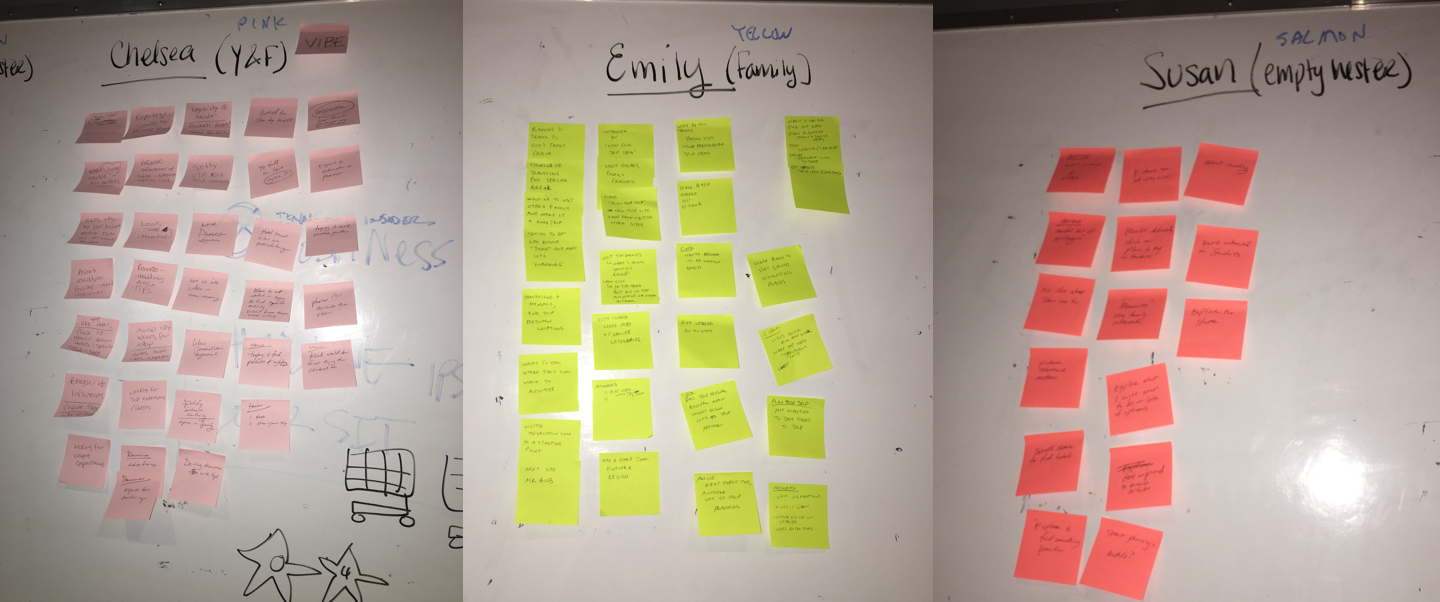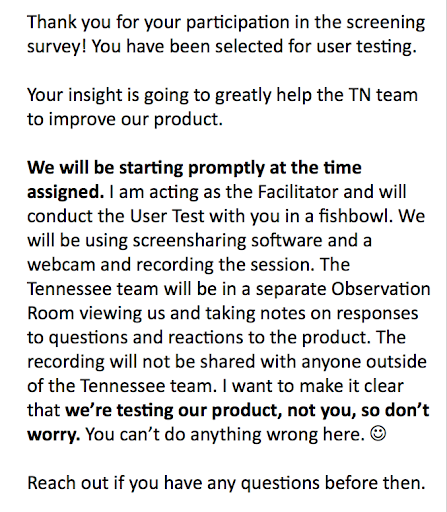 Ideation, Sketching, Whiteboarding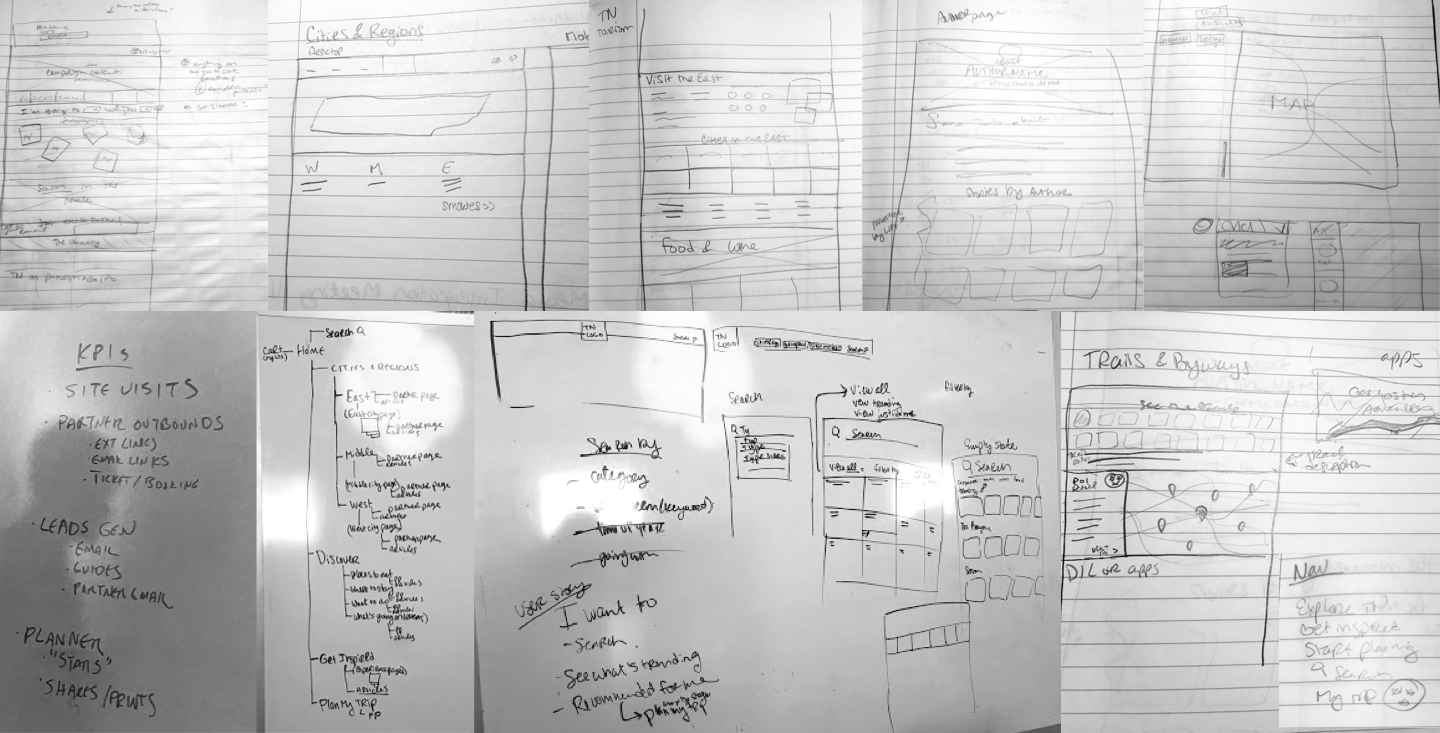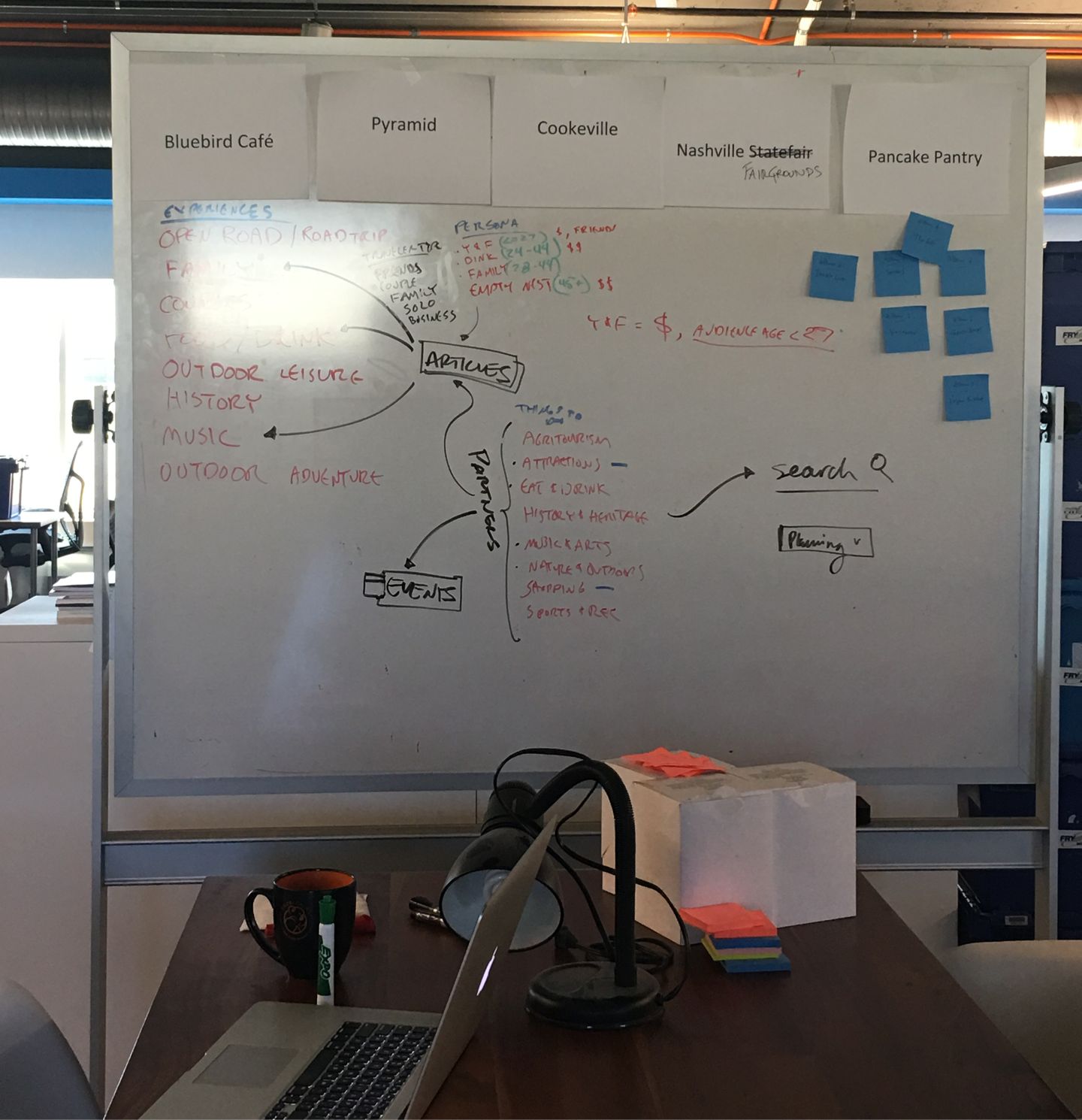 Competitive Research
A competitive analysis of other best-in-class tourism/travel sites helped us to identify common features. It also enabled us to see where our strengths were and avoid weaknesses of other sites. Lastly, it helped us to gain a sense of direction regarding site organization.
Examples of some of the sites reviewed:

What we learned:

Most tourism sites revolved around a things to do/where to eat/places to stay navigational organization, as well as events and sometimes a trip planning feature.
Sites were highly visual/image heavy, well-labeled by topic, and encouraged exploration around the site. Language was aspirational, and colors were vivid.
In many examples, users of these sites were able to self-select from a list of interests.
Sources of inspiration were present in the form of blogs, guest posts, and featured places. For example, Visit LA provided celebrity guest posts.
Components allowed for a good mobile experience as well as the ability to swap in content programmatically, as in the case of user personalization.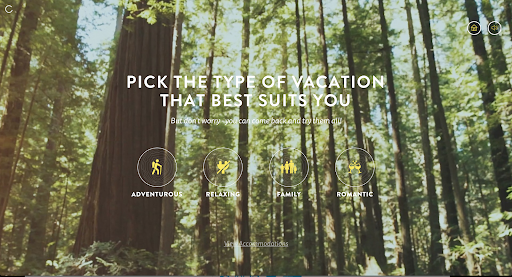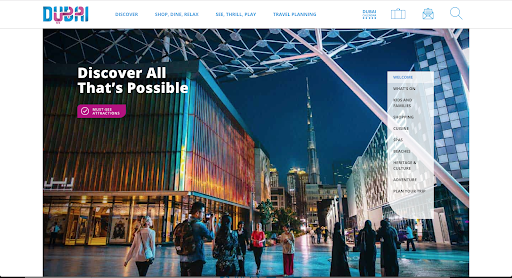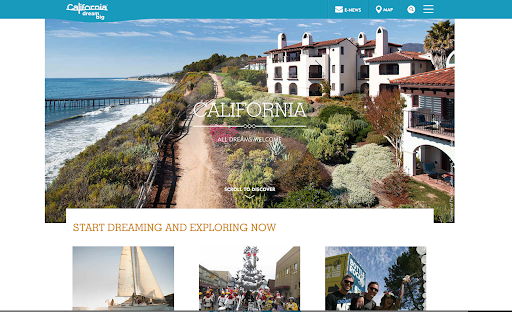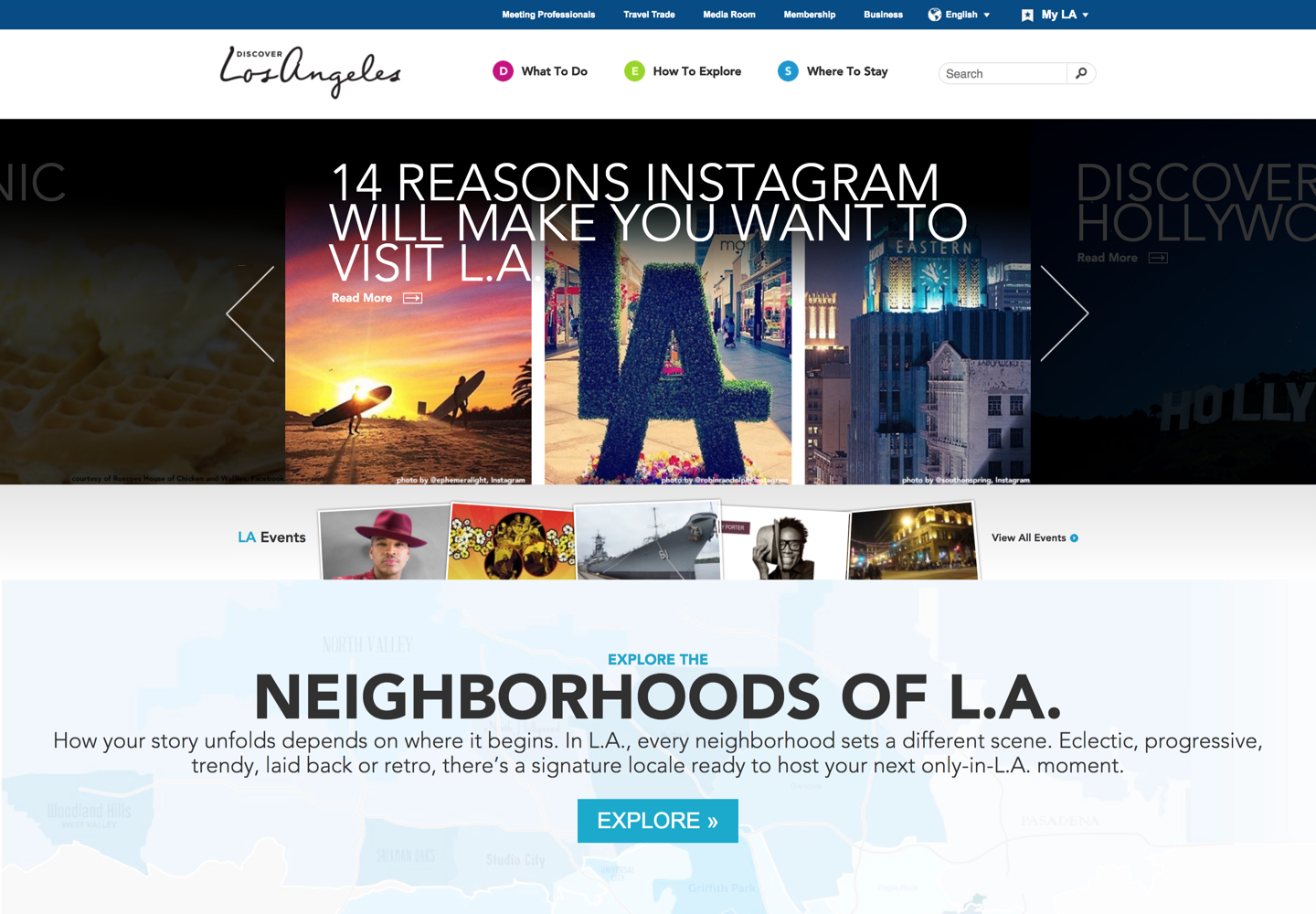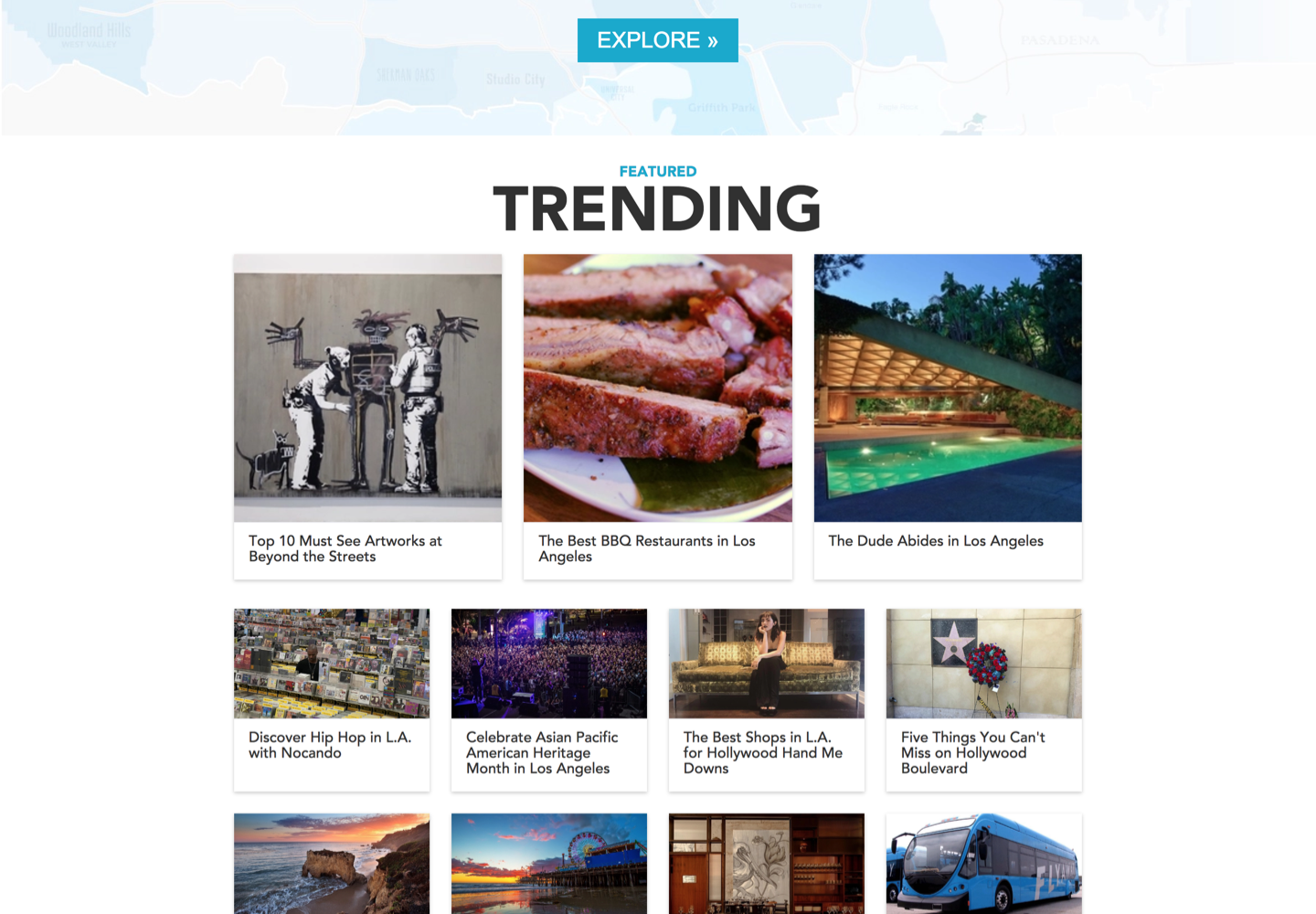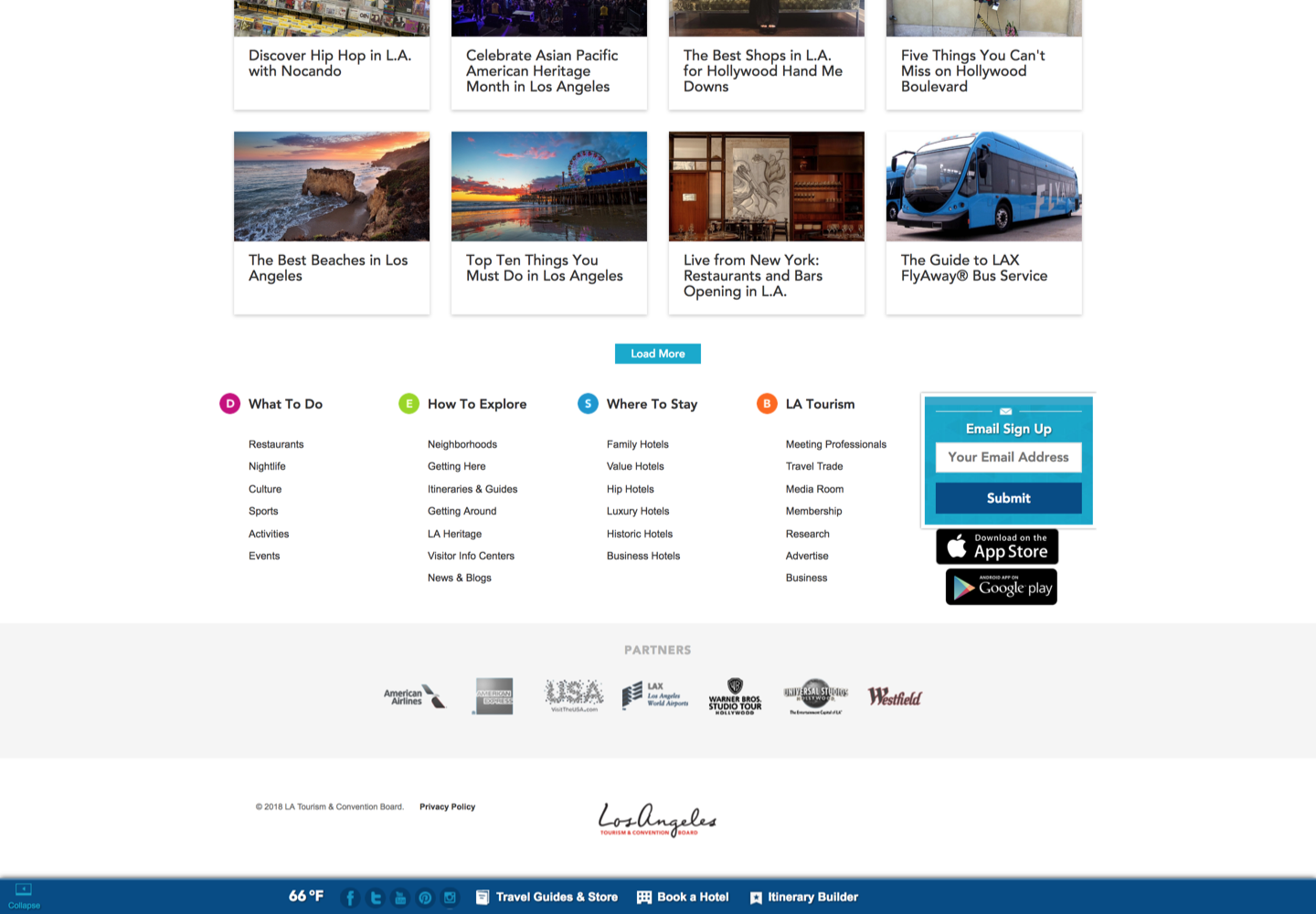 Information Architecture & Taxonomy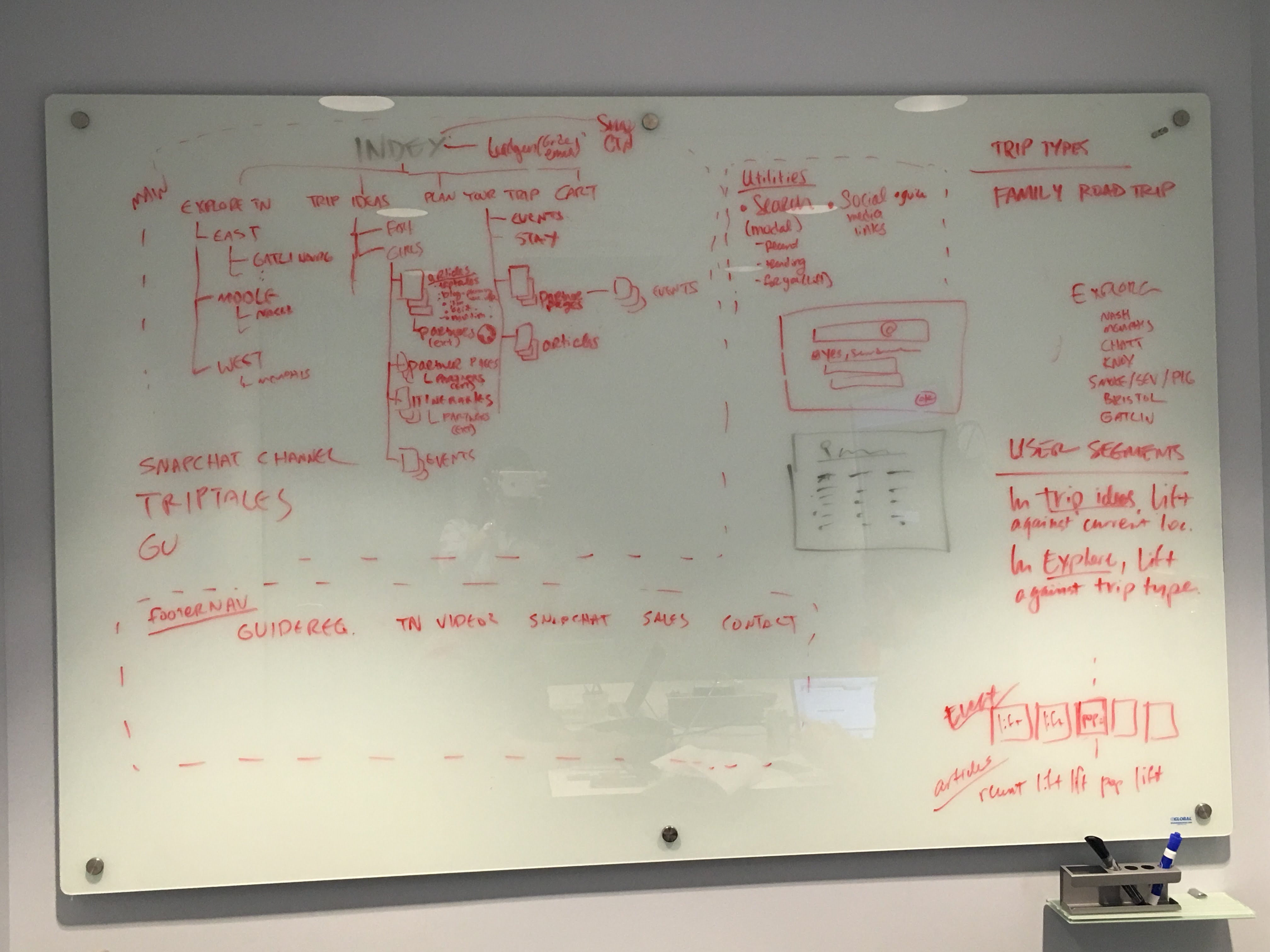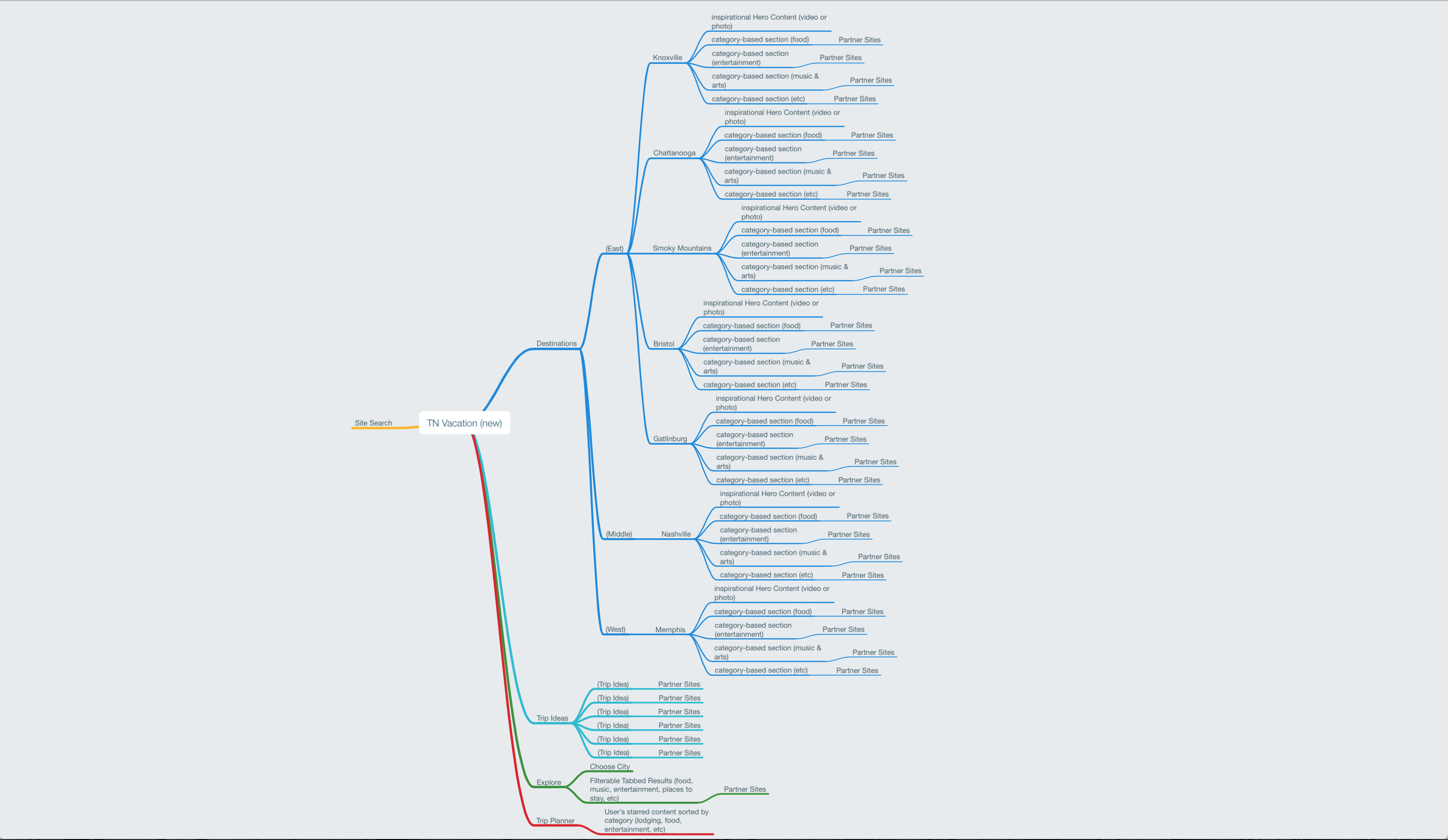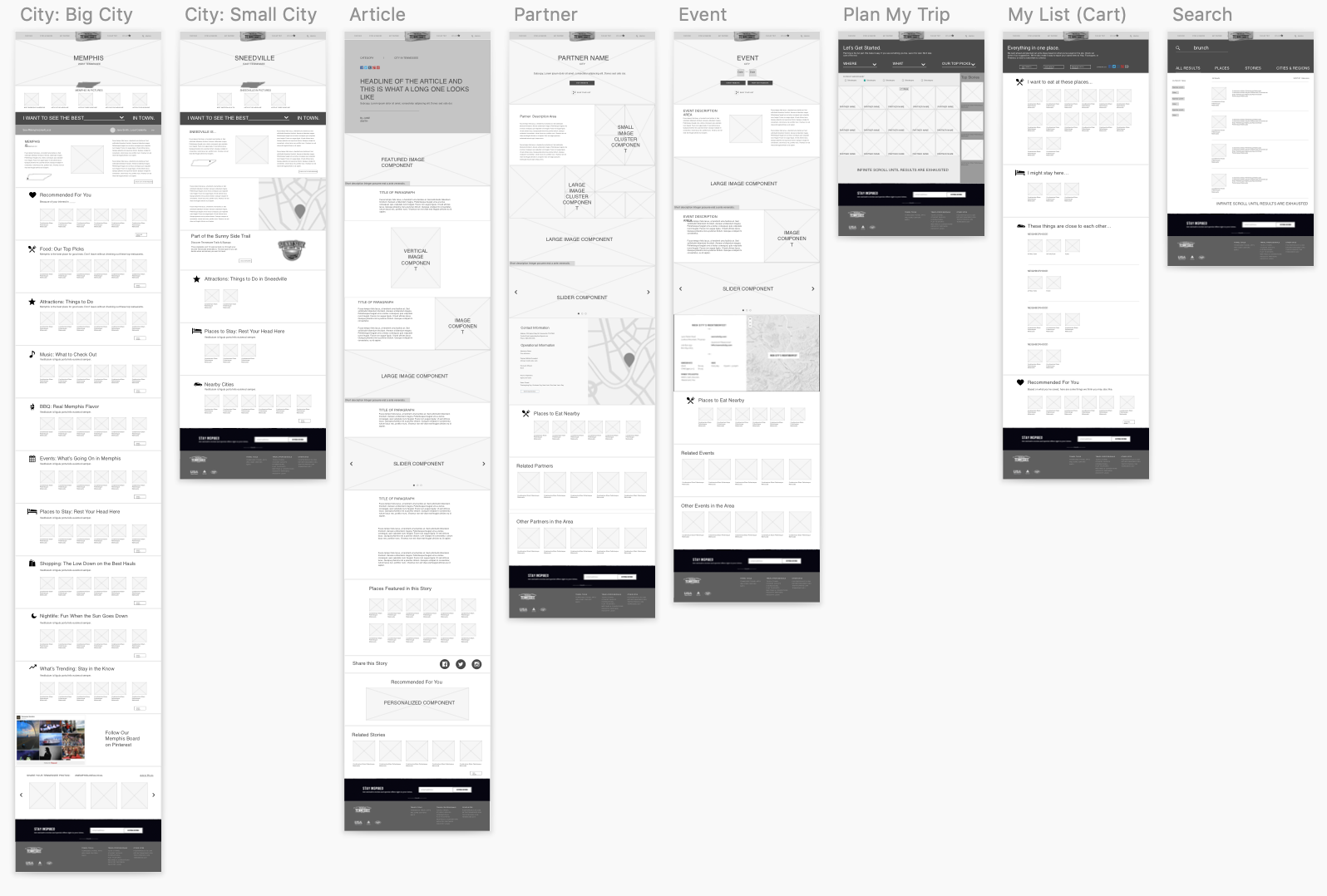 Wireframes
I created wireframes for key screens following our planned sprints per our updated design process. It was useful to focus on wires at this point so that the team could focus on function, reusable components, page layout, and hierarchy. I made low fidelity wireframes using Sketch and uploaded them to Invision. These underwent several internal and external reviews and were iterated upon.
Creative
The solution was a truly representative digital resource for potential visitors of TN to browse and discover the unique offerings of the state. The site empowers visitors to continue their trip planning journey with the confidence and peace of mind of a seamless, easy to navigate, consistent, and responsive site experience.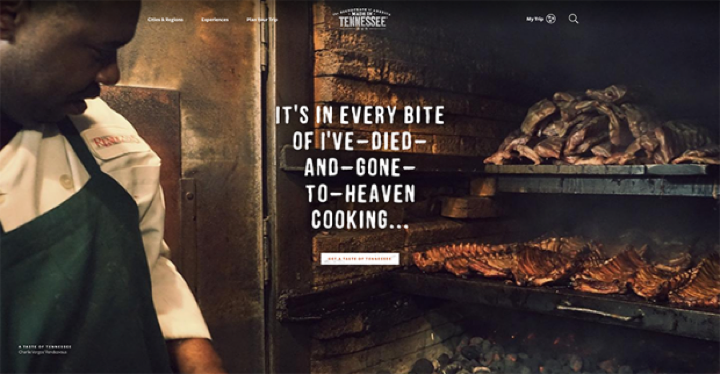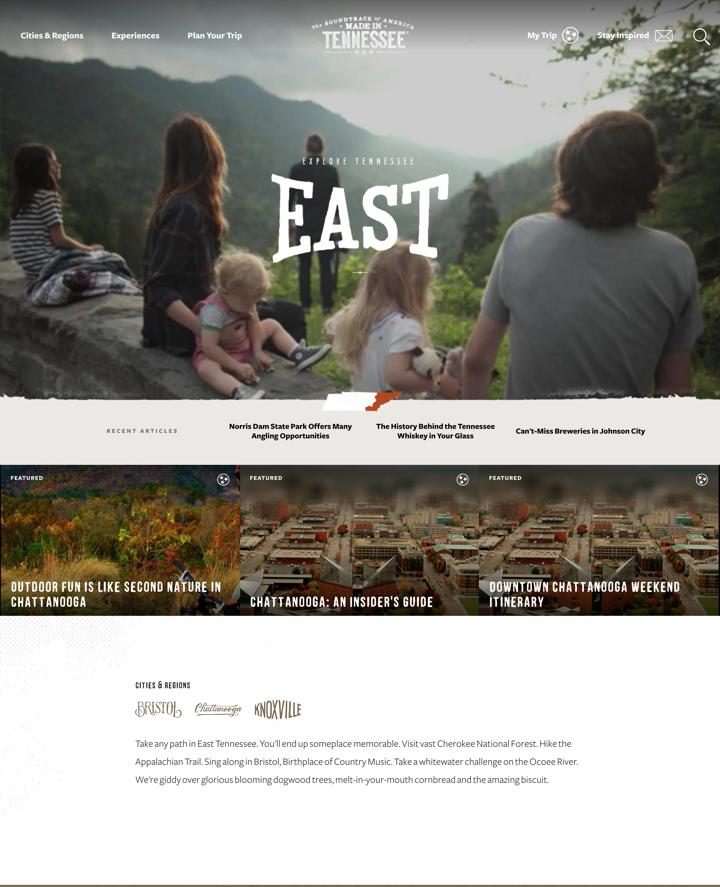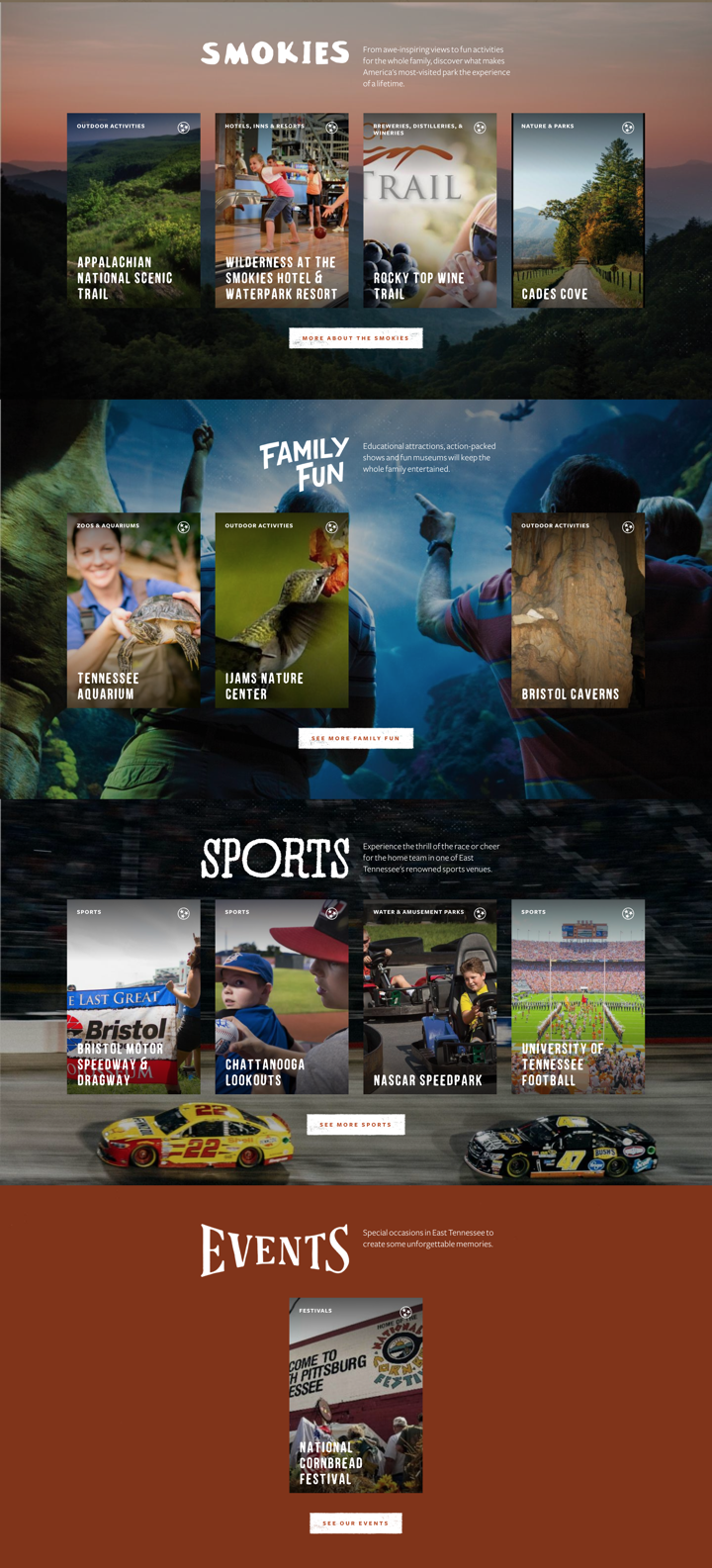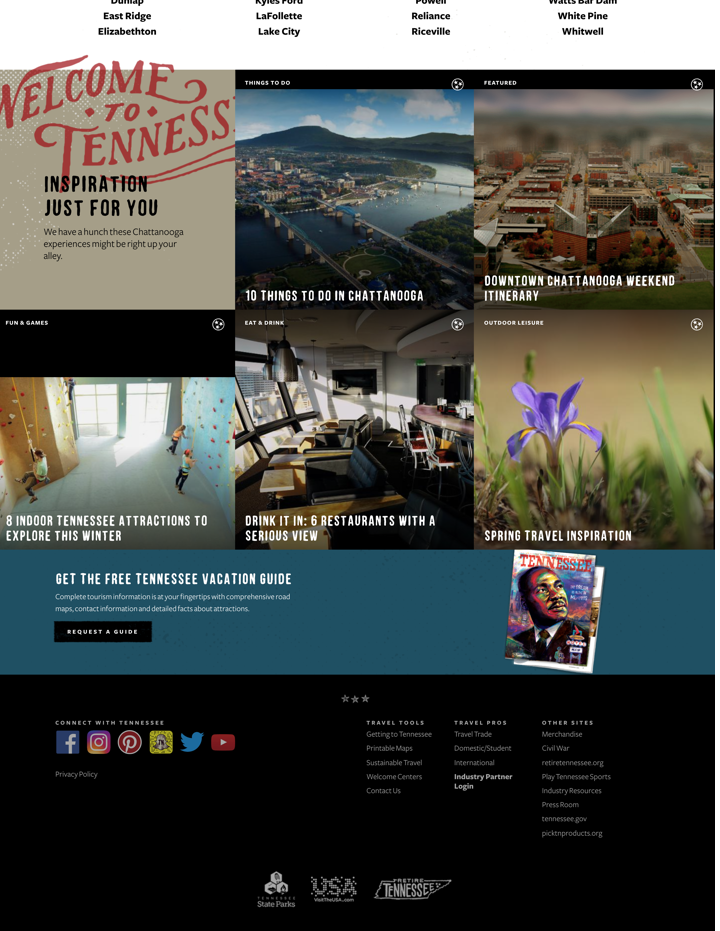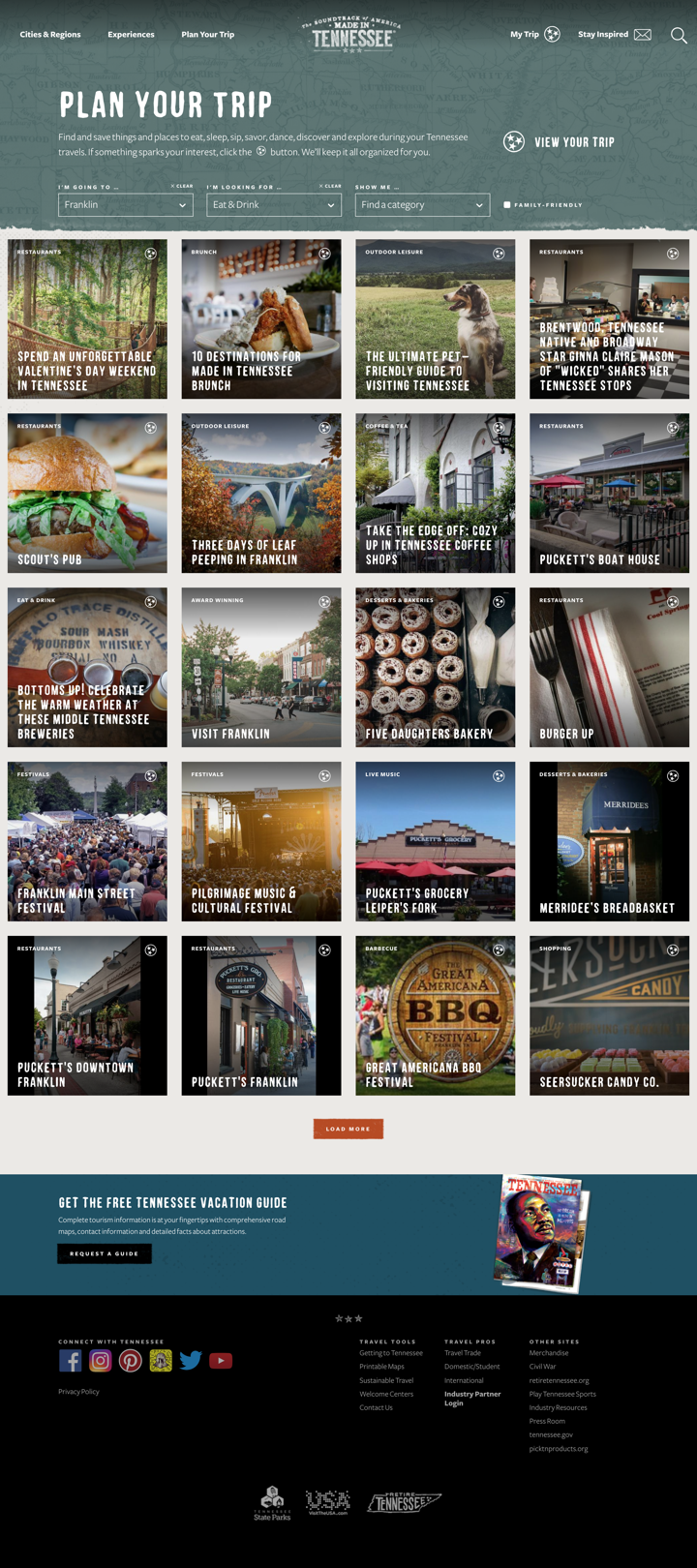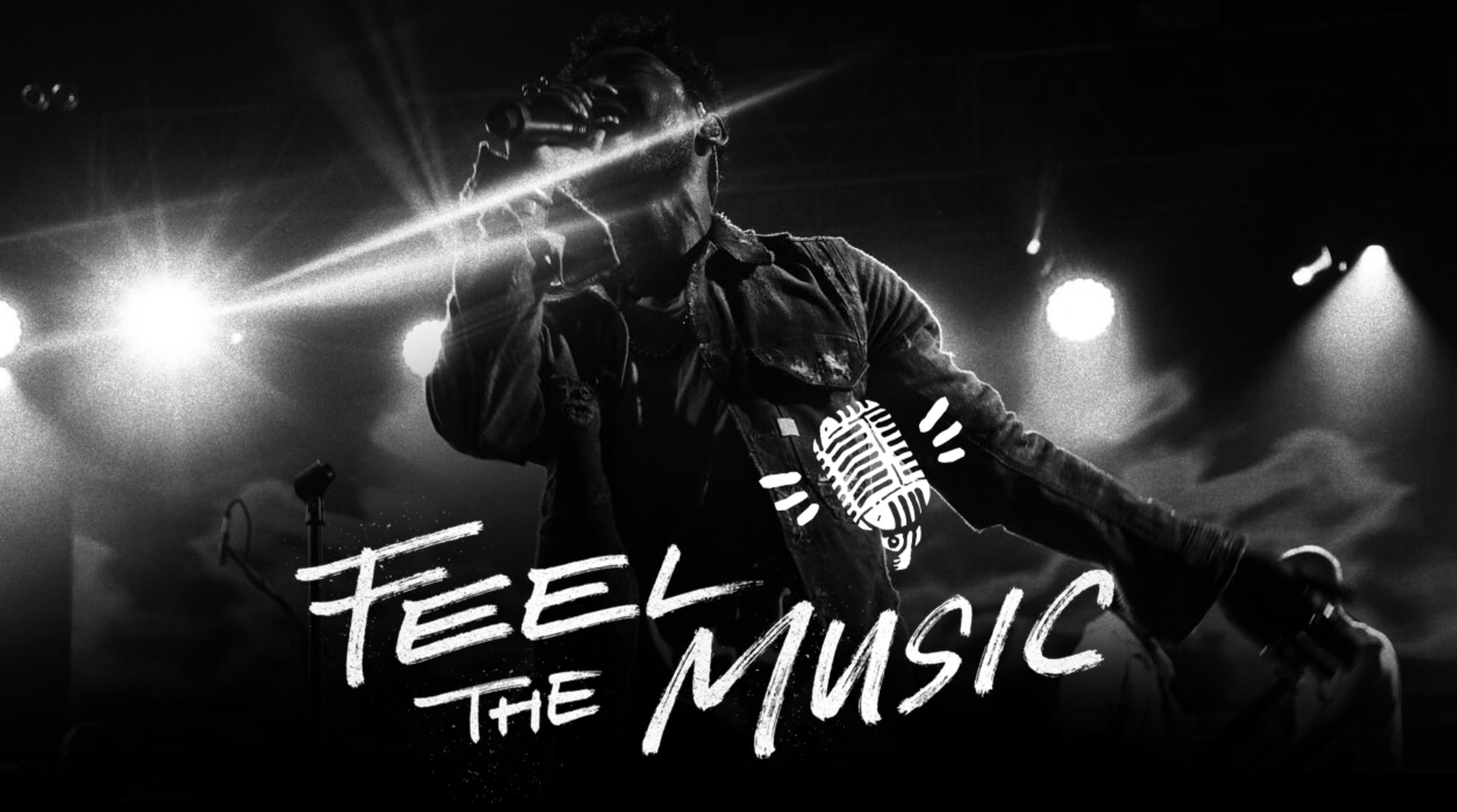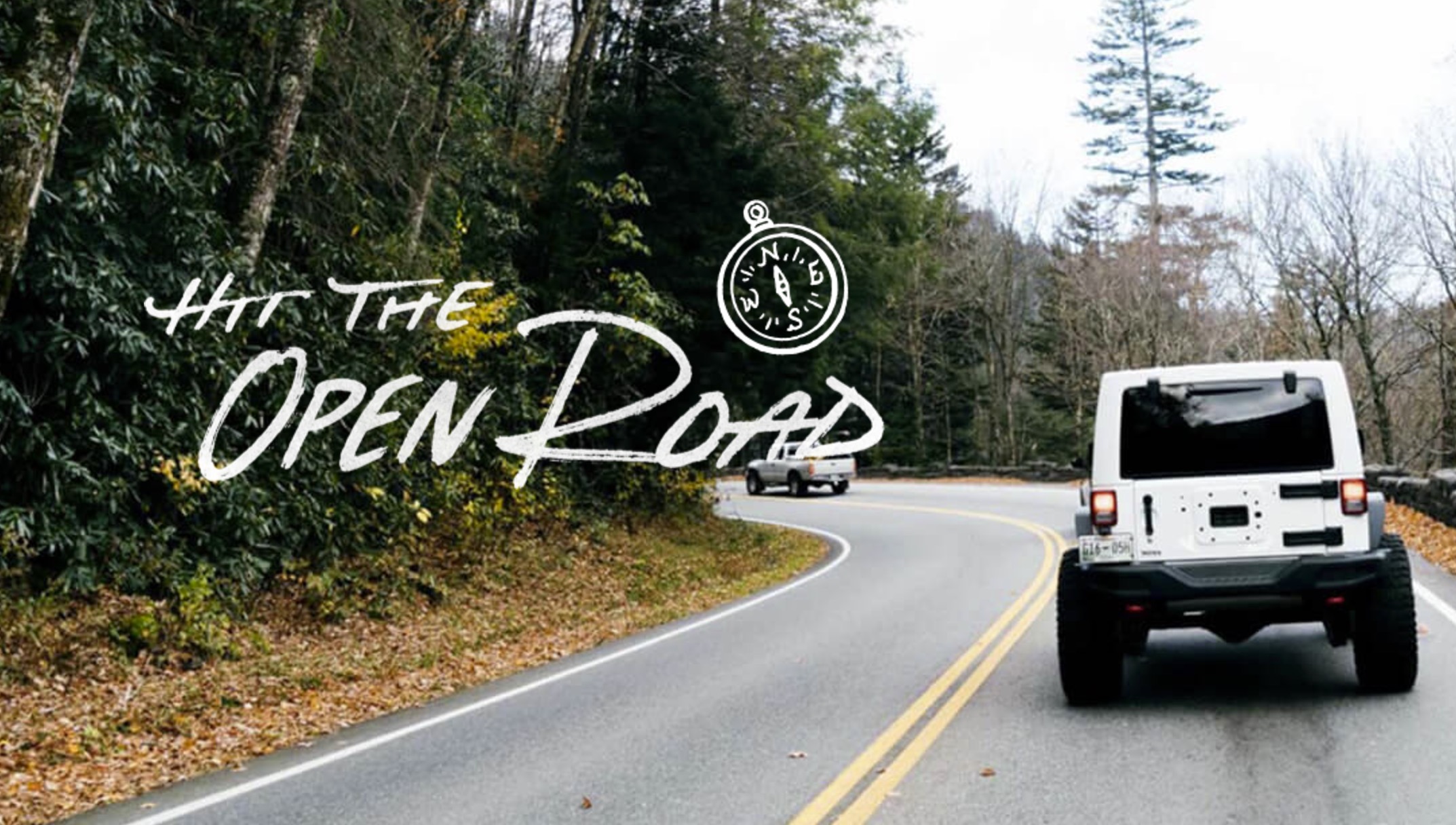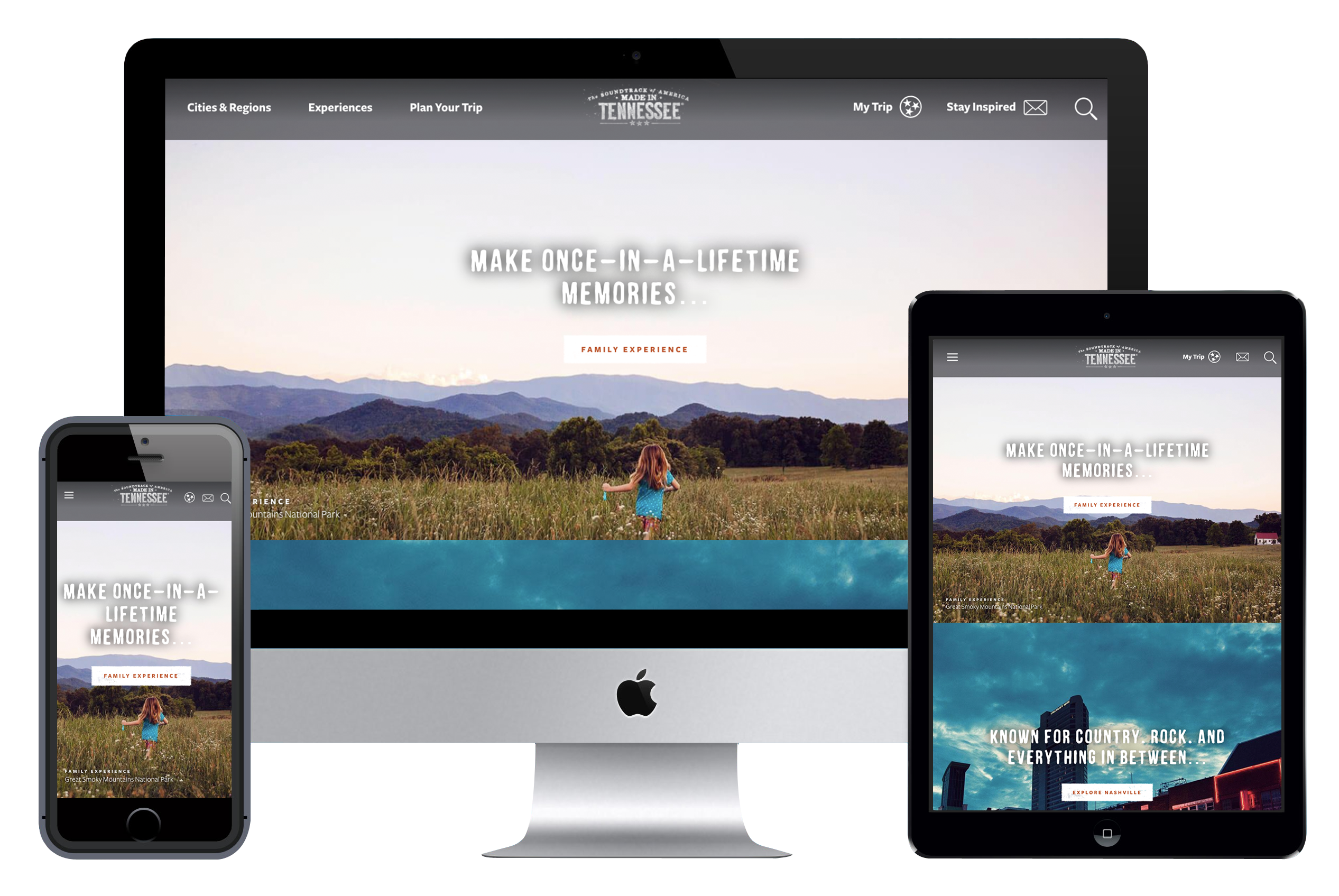 29%
Increase in average session duration
9%
Increase in average page per session
19%
Decrease in bounce rate
120,000+
partner related engagements on the site
2%
increase in the pace of email signups over previous year
8%
Increase in average time on page